Air Conditioners With "Enhanced Fan Delay"
By Sayantika Ghosh, Gaea News Network
Monday, May 3, 2010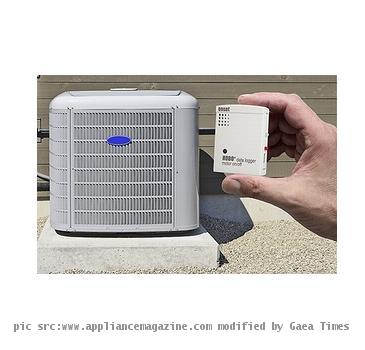 CALIFORNIA (GaeaTimes.com)- San Joaquin Valley in California shall witness HOBO U-Series air conditioners with motor operation program being decked up with an efficient data logging system. Reportedly, the air conditioners will be used as a pilot program analysis.
Adrian Hairrell who happens to be an engineer for Proctor Engineering Group (PEG) told the media that the compressor present inside the air conditioners couldn't hold on for long in extreme dry climates as that of the western American lands. As a matter of fact, San Joaquin Valley region witnesses high temperature to the tune of 115F in extreme summers which makes air conditioners a device which is used abundantly in majority of San Joaquin Valley houses. The water which gets condensed upon the evaporator coil can be re-evaporated to ensure that a sustainable amount of energy is being used to boost the efficiency system of the unit. Adrian Hairrell and his crew is putting their sole effort to carve out the air conditioners whose concept shall be based upon Enhanced Fan Delay concept which claims to be a rewarding one.
The crew is monitoring each and every climate zone of California for which they wish to make use of the 7% energy. The whole pilot program of nine week is being funded by the California Energy Commission. They are of the opinion that such air conditioners which draws its element of inspiration doting upon the Enhanced Fan Delay concept is a revolution in the making of the device. The air conditioners shall also carry a HVAC contractor which shall be a catalyst to all air conditioners utilized for home use.