South Korea's LG Electronics books quarterly profit amid rising sales, LG Display contribution
By Kelly Olsen, AP
Wednesday, April 28, 2010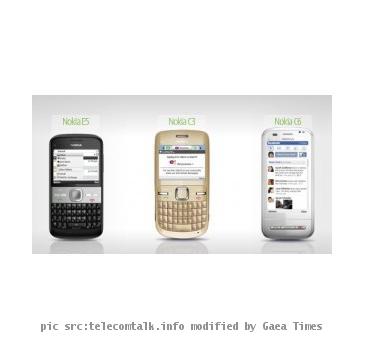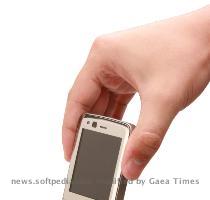 LG Electronics books quarterly profit, sales rise
SEOUL, South Korea — LG Electronics, a top manufacturer of flat screen televisions and mobile phones, booked a net profit in the first quarter amid higher sales and an earnings contribution from flat panel maker LG Display.
LG Electronics, the world's second-biggest maker of flat screen TVs, earned 675 billion won ($605 million) in the three months ended March 31, it said Wednesday.
The company reported a net loss of 200 billion won the same period the year before when it was hit by foreign exchange losses and a poor result from LG Display, which is 37.9 percent-owned by LG.
Sales in the first quarter rose 3.7 percent to 13.7 trillion won from 13.2 trillion won a year earlier.
LG Electronics Inc. said that sales of LCD, or liquid crystal display, televisions rose 62 percent to 5.2 million sets from the year before. The company declined, however, to disclose revenue figures for TVs, said company spokeswoman Im Se-ye.
LG's mobile communications business, which includes mobile phones, slumped due to seasonal weakness and a decline in phone prices, the company said.
Mobile phone handset sales rose 20 percent to 27.1 million units, though revenue declined 20 percent to 3.14 trillion won, according to investor presentation materials and Im, the spokeswoman.
Sales in LG's home appliance, air conditioning and business solutions businesses all rose, the company said.
The company ranks No. 2 behind South Korean rival Samsung Electronics Co in flat screen TVs. It is the world's third-largest manufacturer of mobile phones behind Nokia Corp. of Finland and Samsung, which holds the No. 2 spot.
Among LG's products are its line of Infinia TVs and the Lotus Elite, Chocolate Touch, Arena, Cosmos and Shine II mobile phones.
The company, founded in 1958 as Goldstar, also manufactures an array of household appliances including refrigerators, washing machines and air conditioners.
Boosting the bottom line was a 219 billion won earnings contribution from LG Display Co.
LG Electronics is the largest shareholder in LG Display, the world's second-biggest manufacturer of liquid crystal displays used in flat screen televisions and other products.
LG Display said last week it recorded a net profit of 649 billion won in the first quarter after a loss the year before as sales and panel prices rose.
Shares in LG Electronics, which released results before the stock market closed, fell 0.4 percent to 127,500 won. The shares rose 62 percent in 2009.