10 new recomended Facebook Layouts
By Partho, Gaea News Network
Monday, February 8, 2010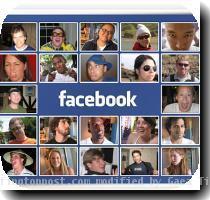 more images
The launch of new Facebook layout 2010 added a charisma to the old worn out look. With the change in Facebook layout overall appearance of the website has undergone a significant change. Users would now have a more intuitive Facebook pages to handle. Still Facebook layout remains unimpressive and you must be looking for ways make your background more alluring. We had already provided you the way to design your Facebook layout.  Unlike MySpace you can't change Facebook completely, you can install a cool Facebook layout to enhance your Facebook page. We assorted a list of top 10 new Facebook layouts to make your choice easier.
In order to install any Facebook layout you have to use Firefox browser and install either Grasemonkey or Stylish extensions. After installing the Firefox add-ons, restart Firefox. When the Facebook page appears click on the install button.
1. Facebook Layout iPad
Apple iPad is the hottest buzz on the web. If you are one of those gadget-loving geeks this iPad Facebook layout could just fit your personality.
2. Facebook Layout Valentine
Valentine's day is round the corner and its the perfect time to embellish your Facebook with hearts.  With Valentine Facebook theme your other half could just feel how much you value her.
3. Facebook Layout Britney Spears
For all you Britney Spears aficionado who bunk out on Facebook might love to have this theme in their background. The layout features a sketchy picture of the femme fatale diva.
4. Facebook Layout Kobe Bryant
NBA addict who die to see Kobe Bryant might just pick this Facebook layout. The NBA Kobe Bryant layout gives you Facebook a cool, sporty look.
5. Facebook layout Avatar
The 3D blockbuster movie has pulled crowed all over the world. The theme gives your Facebook pages an uncanny look featuring the genetically engineered Na'vi bodies.
6. Facebook Ferrari dino concept
Flashy supercar themes are favorite with racers. The sports car enthusiasts would find this Facebook layout really exhilarating.
7. Theme Facebox (Xbox 360)
It's a cool Facebook theme based-on Facebox Xbox 360.  The avid gamers would crave for the layout on their Facebook.
8.  Facebook layout Dolphin
To lend an aquatic look to your Facebook pages the Dolphin theme would be the perfect choice. The Dolphins layout brings the sea live on your Facebook pages.
9. Facebook layout Golf 3D
Golf 3D  presents a panoramic backdrop with golf balls on green turf. It's an ideal theme for golfers on Facebook.
10.  Facebook skin Natural Green Leaf Theme
Those who wanna have a plush green backdrop on their Facebook profile can go for this Facebook layout. The Green layout has a soothing effect on their eyes.
Filed under:
Facebook
,
Featured Article
,
Social Networking
,
Top 10
,
Web
Tags:
Facebook layout
,
Ipad
,
Kobe
,
Kobe bryant
,
Nba
,
New facebook layout
,
This
,
Valentine
,
Valentine's day