A drop in consumer sentiment tempers excitement over Oracle, Research in Motion profits
By Stephen Bernard, AP
Friday, September 17, 2010
more images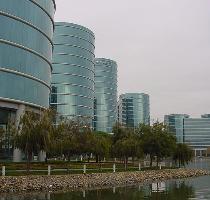 more images
Stocks fluctuate after drop in consumer sentiment
NEW YORK — Stocks wavered Friday after upbeat earnings news from major technology companies was tempered by a discouraging report on consumer sentiment.
The Dow Jones industrial average, which has been rallying throughout the month, was flat in afternoon trading. It had been up as much as 55 points earlier in the day.
Stocks started the day on an up note following strong earnings from BlackBerry maker Research in Motion Ltd. and software company Oracle Corp. Those gains mostly evaporated in late morning trading after disappointing results came out from the University of Michigan/Reuters poll of consumers.
The S&P 500 briefly traded at its highest level in four months Friday before slipping back into the same range it has been in since late June. Traders are keeping a close eye on the 1,131 level in the S&P, which was the highest point it reached in intraday trading on June 21. It nearly crossed that barrier in early August before going into a swoon that lasted most of last month.
Traders fear that if a technical threshold such as the June 21 high is crossed only briefly it would indicate a lack of confidence in the rally. Investors see it as a positive sign when buying accelerates as the barrier is crossed, which didn't happen Friday.
Uri Landesman, president of Platinum Partners, said if the S&P can rally past 1,131, it could surge even further in the next couple of weeks. But if it cannot significantly eclipse that level and falls back below 1,115, roughly the low for the week, "we could go to 1,000 pretty fast," Landesman said.
The stock market has been on a nearly unbroken march higher this month, even though September has historically been a weak one for stocks. The S&P has gained 7.2 percent in the month to date, the Dow 5.8 percent.
The Dow edged down 0.53, or 0.01 percent, to 10,594.30 in late afternoon trading.
The S&P 500 rose 0.11 or 0.01 percent, to 1,124.77, having briefly crossed above the technical barrier of 1,131 in early trading.
The tech-heavy Nasdaq composite index held onto some of its gains driven by the results from Oracle and Research in Motion. It rose 10.80, or 0.5 percent, to 2,314.05.
Volume was exceptionally high and volatility increased Friday because of what is known as "quadruple witching." That occurs on a day when stock index futures, stock index options, stock options and single stock futures all expire on the same day.
About four stocks rose for every three that fell on the New York Stock Exchange, where volume came to 975 million shares compared with 560 million traded at the same point Thursday.
Oracle reported fiscal first-quarter earnings that easily topped forecasts after the market closed Thursday. Shares jumped $1.99, or 7.9 percent, to $27.35.
Research in Motion also reported a big jump in earnings as it added new subscribers. Investors have been worried about competition to the BlackBerry from Apple Inc.'s iPhone and mobile phones run on Google Inc.'s Android technology. Shares jumped 78 cents to $47.27.
Money flowed into Treasurys again after the weak consumer sentiment reading and a report from the Labor Department showed consumer prices rose slightly in August.
Tim Rood, a managing director at The Collingwood Group, said the report on consumer prices might not have been enough to quell concerns about potential deflation. That could force the Federal Reserve to re-enter the bond market and buy more Treasurys and mortgages bonds in an effort to stimulate the economy.
"Just when you think they're all in … they essentially have to double down," Rood said of the Fed. The central bank ended similar policies, known as quantitative easing, earlier this year only to have growth stagnate.
The yield on the 10-year note, which moves opposite to its price, fell to 2.74 percent from 2.76 percent late Thursday. Its yield is often used to set interest rates on mortgages and other consumer loans.
Gold touched a new record high again Friday of $1,284.40 an ounce before pulling back to $1,278.00 an ounce.