How to Set Up an Email Server on Local LAN?
By Avik, Gaea News Network
Monday, November 22, 2010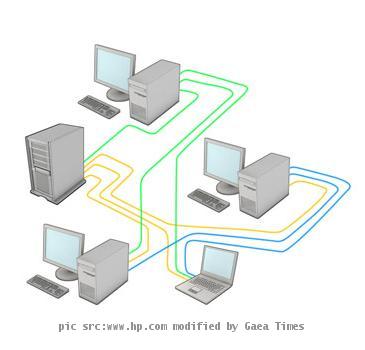 more images
Now, let me brief you here what an email server does is to liberate users to filter, verify and authenticate emails before sending them to the designated recipients. IF it is a necessity for you to have a mail server on your own LAN then you can well achieve it, by installing the optional Simple Mail Transfer Protocol (SMTP) service in a Windows computer connected to the network. The immediate requirements would be Microsoft Windows Server or Internet Information Services (IIS), which need to be installed on the system. After the whole thing is done and the email server is activated, you are free to relay email to connected email client applications.
Follow these Steps:
Install the Email Server
To begin with you need tp click "Start," then "Control Panel" and double-click "Add or Remove Programs."
Now hit on "Add/Remove Windows Components" in the left pane of the window. Then push in "Application Server" in the "Components" list, then click "Details."
After that go for the "Internet Information Services (IIS)" button from the "Subcomponents of Application Server" list, then click on "Details."
Finally select the check box next to "SMTP Service" from the "Subcomponents of Internet Information Services (IIS)" list, then finish off with "OK." After that its a simple click on "Next," and then "Finish." The great news is that the email server is finally set up to be accessed by email clients on your local area network.
Connect an Email Client to the Email Server
In the second phase hit the "Start" button again on the computer with the email server, then "Control Panel." Now get your hands on "System" or "System and Security," then reach the "Administrative Tools" and lastly double-click the "Internet Information Services" console.
Get to right-click on the SMTP server you just set up, then what you need to do is choose "Properties" from the pop-up list. Make a click on the "General" tab and enter the IP address of the server on the network. Now push the "Access" button, then click to make the "Connection."
Again give another click to "Add" and re-enter the server's IP Address, then hit with "OK." Launch an email client like Microsoft Outlook on any computer connected to your local LAN. Now, you are free to navigate to the email accounts section and change the SMTP protocol to the IP address of the email server. As promised, you will notice that the emails will now go through your email server before being relayed.