The Upcoming Android Phone to Replace Credit Card: Google CEO at Web 2.0
By Dipankar Das, Gaea News Network
Thursday, November 18, 2010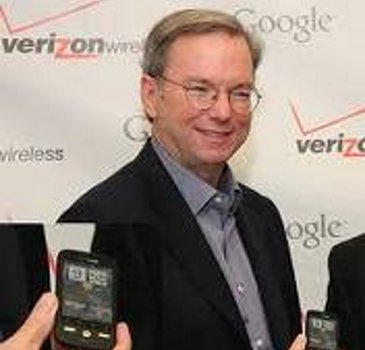 Google's CEO, Eric Schmidt revealed Nexus S at the Web 2.0 summit in San Francisco. He not only presented the forthcoming Android phone, but also talked about how Gingerbread is going to support for built-in NFC (Near Field Communications). NFC is a system which was designed to replace credit cards and other smart cards.  The next version of Android, version 2.3 or "Gingerbread,"will be launched in a few weeks, Schmidt said.
According to Schmidt, the technology uses a chip with a range of several inches that allows wireless payment transactions in a simple and secure way compared to a standard credit card. Schmidt said the payment processors like Visa and Mastercard are pushing for near-field communication technology because they believe that it will help lowering credit card fraud. The new venture is also going to help create hundreds of new startups in mobile payments as the new emerging platform for payments.
Schmidt, like others in the technical industries, is also very optimistic about the revenue potential of mobile devices and applications, particularly in terms of location-based services. "I don't think people understood how much more powerful these devices were going to be than desktop computers," he said. However, he added that in the near term display advertising and mobile advertising are part of Google's next billion dollar businesses.
Filed under:
Android
,
Featured Article
,
Gadgets
,
Google
,
Mobile Phone
Tags:
Android
,
Credit Card
,
Google
,
Mobile application
,
Near Field Communications
,
Nexus S
,
Startup