Top 10 Firefox Add-on for Facebook Users
By Partho, Gaea News Network
Monday, August 16, 2010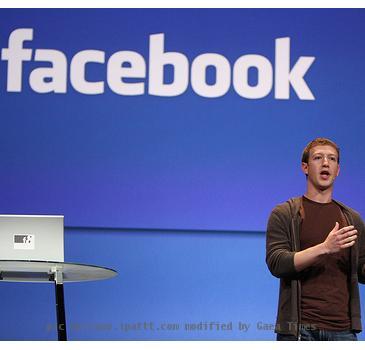 more images
Facebook is a favorite social networking site with millions of users. You might be one of those Facebook users who spends a greater part of his on the social network. There's a world of things you do on Facebook from sharing links to keeping an eye on regular updates. In case you use Firebox as your browser to use Facebook you could access a number of handy add-ons to make your job easy. We decided to list the most useful Firefox add-ons for Facebook users that'll make their activities on the site easier than ever before.
1. Facebook Toolbar
With this toolbar you can access Facebook features.  You receive an alert whenever you receive a new update from your friends. It has quick links and photo upload function. The search function makes it super-easy to search for your friends and share pages on your profile.
2. Ad block Plus
Pop up ads are most unwelcome elements on Facebook that you would always prefer to get rid off. With this simple add-on you can block ads on Facebook.   
Link
4. Like Button
In case you are a Facebook addict who sticks to the site most of your day, this Firefox add-on is your stuff. These add-on appear in right side of the status bar.
5. Boost for Firefox
This is a handy plugin when you wanna customize and enhance your Facebook experience. For instance you get a zoomed when you hover the mouse over it. Further you can keep off the unwanted confirmation box when you poke a friend. Still more you can change the look and feel of your navigation bar skin.
6. Facebook Dislike
Well this is not a productive Firefox add-on as such. However, most of Facebook buffs who are exhausted pressing the overtly biased "Like" button would surely appreciate a dislike button. This Firefox plugin allows you to dislike a feed story or the news posted in fan pages. Visibility of dislike button is limited to the user who installed this add-on.
7. Yoono
This is your social networking hub for managing everything right from the browser. It uses a single interface where you can send update to multiple social networks. However, a multi-network is won't reduce your focus on Facebook. What's interesting, Yonoo for Facebook has a slick design that doesn't consume CPU memory and offers complete control over Facebook through the sidebar.
8. FacePad
Many a times you feel like downloading your friend's party album on Facebook, but don't attempt that since it is a time consuming process. FacePad offers a solution for downloading all pictures in the selected album by simply doing a right-click on the album and click on the "Download with FacePad"
9. Firefox Facebook Video
Most of us like to upload videos in Facebook. With this video downloading plugin for Facebook can be used download the videos, embed them in Facebook and convert them into different file formats.
10. Universal Uploader
Using this Firefox add on for Facebook you can manage more than one Facebook accounts simultaneously and choose to upload a single file or an the directory.
Source: ALL Facebook
Filed under:
Add-on
,
Browser
,
Facebook
,
Featured Article
,
Firefox
,
Social Networking
,
Top 10
,
Web Services
Tags:
Facebook apps
,
Facebook Dislike
,
Facebook toolbar
,
Facebook Video