Top 10 Google Chrome Extensions for Productivity
By Partho, Gaea News Network
Friday, February 19, 2010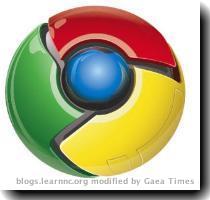 more images
Google can now flaunt about its repository of extensions for Google Chrome browser. However, the Google Chrome extensions come with few constraints. For now Google is supporting extensions in its latest beta version of Chrome. The version of Chrome dubbed as beta channel version only runs on Windows XP and Vista and not Windows 7. Still Google Chrome browser remains one of the fastest browsers. There are a number of productive extensions in Google Chrome Extension repository that can increase your productivity. We assorted a list of top 10 Google Chrome Productivity extensions to help you out.
1. AdThwart

This is one of the most popular Google Chrome extensions that helps you to get rid of the number of annoying and invasive ads. That's the best way to make your browsing experience less taxing. It offers a number of filters that includes continuously updated Easy List.
2. StockTwits

Twitter is the hottest craze around and those using Google Chrome would love to use Twitter as well. The add on displays the updated tweets posted by people followed as an animated ticker format. The extension uses jquery to retrieve and parse the information from Twitter.
3.  Google calender checker

Opening the Google calender and searching for events takes a bit of your productive time. Google calender checker allows you one click access to your calender. Further, it supports multiple calendars, and maybe some more details on the event when clicking on the icon. In case you have an upcoming call scheduled, it would be nice to just click on the icon to see the dialed number rather than having open up a new calendar tab, and then go down to the event details.
4.  TwitterWatch

TwitterWatch is a simple tool that allows you to watch hot Twitter keywords. Just enter a keyword, press search and you are done. What's more TwitterWatch can be used with other Twitter clients without depleting update quota.
Key Features
Searches the latest tweets with keyword
Show update count in real time
Lightweight software
Works perfectly with other Twitter clients
5. Facebook
All the Facebook buffs using Chrome might resort to this extension. It's the easiest way to access your Facebook account, update status and see what your friend says.
6. Google Voice
This is for those of you using Google Voice. It adds a button to the toolbar that displays the number of unread messages in the Google Voice Inbox. It gives an audible alert on new messages. It gives quick access to most recent messages with transcripts and voicemail playback. It makes phone numbers on websites callable via Google Voice by just clicking on them. In case, the number doesn't turn into any website you can select the text with your mouse and click to call popup will be displayed automatically.
7. Google Wave Notifier

This could be a highly useful extension for those using Google Wave Notifier. It displays the number of unread waves in your Google Wave account. Further, you can directly access a specific wave from the popup of the extension. You can also specify your preferred refresh rate. You can hide Open Google Wave with navigation, contacts and search box
8. FastestChrome - Browse Faster
One of the most popular Firefox add-on, FastestFox extension is now available for Chrome. With browser faster you can save time by speeding up repetitive tasks, get auto loading of next page and improved search and much more. It enhances your productivity.
Link
9. RapidShare DownloadHelper
Most you must be using Rapidshare for download. This chrome extension allows you to stay on site due to time limitations
10. html2pdf
While working on the web you might require to save webpage in PDF. With html2pdf extension you can easily generate PDF from any webpage with just a single click. The plugin will send the page to an external PDF converter service that will generate a PDF output for you.