Tweets in Japan fall silent in election campaign over what critics call outdated Net rules
By Yuri Kageyama, AP
Tuesday, June 29, 2010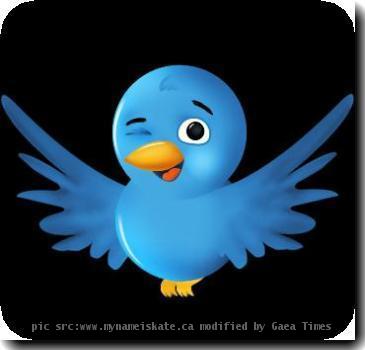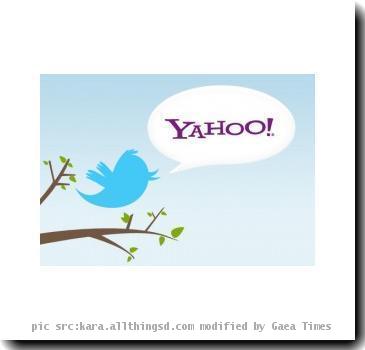 Tweets in Japan fall silent in election campaign
TOKYO — Japanese are so in love with Twitter they're setting a record for tweets per second with a flurry of mini-blog postings. But not a chirp is heard in one silent sector — the campaign for the upcoming nationwide elections.
Japanese laws strictly regulate the use of the Internet in elections. Candidates — and even regular voters — aren't allowed to use Twitter because that would be a violation of laws that also control the number of posters, air time on TV and other campaign operations.
The laws were meant to encourage opportunities for lesser-known legislators. But critics say the rules are outdated and stand in the way of cheap and accessible tools like Twitter getting used to pave the way for a more democratic campaign.
If anything, the rules against Net use favor established and well-financed candidates, they say.
Efforts to pass legislation to change all that have repeatedly gotten under way, including ahead of the upcoming elections.
But each time, they met resistance from old-guard lawmakers, says Masahiko Shoji, assistant professor at International University of Japan.
"As long as we ban Internet campaigning, Japanese politicians won't mature, and voters also can't mature," said Shoji, among the leaders of a grass-roots movement pushing the Internet to promote democracy.
Twitter's silence in campaigning is deafening compared to its boom elsewhere.
Just last Friday, a new record for tweets per second was set when Japan defeated Denmark at the World Cup, at 3,283 tweets per second, surpassing the 3,085 tweets per second when the Los Angeles Lakers won the NBA championship.
Japan could well set another Twitter record later Tuesday in the World Cup game against Paraguay. Japan's earlier win over Cameroon had ranked No. 2 after the Lakers' win. The average is 750 tweets per second.
Twitter estimates Japanese write nearly 8 million tweets a day, or about 12 percent of the global total. Data from Tweet Sentiments, a web site that analyzes tweets, show Japanese on average tweet more frequently than Americans.
Sean Garrett, Twitter Inc. spokesman, said Tuesday that he is delighted with the way Twitter is catching on in Japan, but acknowledged that a time lag is typical after an arrival of a technology for its acceptance in elections.
Twitter is getting a liaison person in Washington D.C. to work with policymakers to promote Twitter use in politics, and hopes to expand that to governments around the world, he said.
"Twitter diplomacy" is already getting off the ground with both U.S. President Barack Obama and Russian President Dmitry Medvedev with Twitter accounts, and Medvedev sent his first tweet from Twitter headquarters, exchanging greetings with other heads of state, according to Garrett.
"I think obviously there is a lot of potential for policymakers, government agencies, politicians of all stripes to use Twitter and to connect with their constituency," Garrett said during a visit to Tokyo. "I think that you will see massive adoption of Twitter from policymakers."
For decades, Japan's electoral campaigning has been characterized by vans with loudspeakers that zip around, screaming the name of the candidate over and over, begging for votes.
Blogs, Twitter and other Net tools that offer a clearer, cheaper and definitely more quiet way of communicating policy to voters are off-limits during the official campaign weeks, which kicked off last Friday for the July 11 elections.
"Japanese people need more information, and they need to be able to debate the issues," Shoji said. "People have the right to make intelligent choices — not just pick someone by a name."
Only a handful of Japanese politicians, including former Prime Minister Yukio Hatoyama, tweet. But more than 100 candidates for next month's balloting for the upper house of Parliament have Twitter accounts. Almost all are refraining from tweets for fear they get in trouble.
"It makes absolutely no sense at all," Tomoya Sasaki, senior operating officer of Digital Garage, which helps Twitter's operations in Japan, said Tuesday.
To skirt campaign rules, people are instead trying to tweet about issues, such as U.S. military bases or the outbreak of foot-and-mouth among livestock, he said.
One lawmaker, Kenzo Fujisue, is symbolically defying the crackdown on Twitter by linking to audio posts, including a guitar tune, because voice doesn't fall under the laws as a violation.
Taichi Irie, a freelance programmer who has created a site called Politter that shows, lined side by side, live-time tweets of more than 560 politicians, believes Japan may need a little more time to tackle the use of Twitter during elections.
A year ago, when Twitter was barely getting off the ground, no one imagined that so many would be tweeting, he said.
"I think Twitter use should be open," Irie told The Associated Press. "But it is also important we are careful to pursue the true potential of what Twitter can mean in politics."
Filed under:
Politics
,
Technology
,
Twitter
Tags:
Asia
,
Campaigns
,
Computing And Information Technology
,
East Asia
,
Internet Technology
,
Japan
,
North America
,
Online Media
,
Paraguay
,
Tokyo
,
United States
,
World cup