Review: 5 Cheapest Shared Web Hosting Solutions Shared Web Hosting
By Shaon, Gaea News Network
Monday, December 13, 2010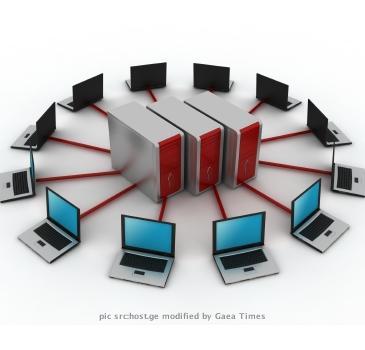 more images
For small scale businesses or a blog the major concern is in finding the right web hosting solution. It can be taken for granted that most startups would be on a shoestring budget, making it certain that they would be on the look out for a web hosting solution that is going to be cheaper and simultaneously provide that much leeway in the probable case the business flourishes. We are reviewing some of the cheapest solutions for you so that next time a visitor visits your site he does not find that the site is down. Also the fact that there are companies like hostdime which advertises Rs. 45 / mo hosting on Google AdsSense but in reality their cheapest plan is Rs. 99 which translates to roughly 2$ / mo gives us more reasons to check the market before taking the proverial plunge. The fact that if web hosting is not going to burn a whole in the proprietor's pocket, he would get more opportunities to invest in the design aspect of site. We are also trying to asses if the cheaper alternatives actually worth your time. Look beyond the HostGators and the Go daddy's to find something that you may find tailored for your needs.
cbahost
This is one of the more reliable web hosting solutions available. It is also one of the cheapest solution available with its services going as low as $1 a month. There is even a budget plan for $ 0.75. The are giving away their services at such rock bottom prices because they actually own their servers. They also maintain a 99% uptime guarantee with a 24/7 technical support. They are confident enough to give a 30 day money back Guarantee as well. It also host more than 300000 around the world. Also for 0.75 they offer 2 Domains. while for the $1mo they are offering 5 domains. Users and independent blogs like webhostingstuff have reported that the 99% server uptime claim is valid to a greater extent..
Options
Personal - Unlimited Disk Space, Unlimited Transfer, Host 2 Domains, FREE web site builder:- $0.75 month
LIFE Plan - Unlimited Disk Space, Unlimited Transfer, Host 5 Domains, FREE web site builder:- $1 month
Mega Plan - Unlimited Disk Space, Unlimited Transfer, Host Unlimited Domains, FREE web site builder, Month to Month Billing:- $1.95 month
2. 1dollarhosting
1dollar-hosting is in the business of providing Linux based web hosting services. The company was founded in 2004 and since then they are in business for 6 years. According to vistainter the uptime on this service provider stands formidably at 99.991% based on their independent tests where it obtained 89543 successful and 8 failed checks, in an ongoing process since 2005-07-29. It has been reported in many places that since the customer service ticketing system has been implemented in the site, the support has been sluggish. There are unconfirmed reports that people had to wait for 2 months to solicit a response from the support team. What is more disturbing is the fact that the same person that 1dollar hosting even changed their service terms where they used to offer Frontpage extensions with a basic account without any notice. The problem with their tech support seems to be a resonating gripe.
Options
$1 Per Month:-$1.00 / month, 20 MB Space, Unlimited transfer
Windows Hosting:-$1.00 / month, 20 MB Space, Unlimited transfer
1 Dollar Hosting 40MB Plus:- $2.00 / month, 40 MB Space, Unlimited transfer
1 Dollar Hosting 100MB Bronze:- $4.95 / month, 100 MB Space, Unlimited transfer
1 Dollar Hosting 250MB Silver:- $9.95 / month, 250 MB Space, Unlimited transfer
1 Dollar Hosting 500MB Gold:- $12.95 / month, 500 MB Space, Unlimited transfer
1 Dollar Hosting Gigabyte Platinum:- $14.95 / month, 1000 MB Space, Unlimited transfer
1dollar-webhosting
This is relatively new on the horizon of web hosting and yes they have had their share of problems since inception. There were problems with downtime and a slow customer support. It seems now they are back on a comeback trail. It provides some pretty interesting features and services like Free Web Templates and also a control panel for easy navigation. The fact remains that even as many of the larger web hosting companies have been accused of deleting data, such allegations have not been raised against the service, yet! Their server configuration are quite god as well for the price. They have a Dual Xeon or 2x AMD Opteron processors with 8 GB of RAM and 3 SCSI hard drives in a secure RAID configuration, supported by backup servers. But they do ca put a cap of storage and transfers for their entry level services. They argue that most websites will never require high storage. Also it is to be noted that many people claim that getting a domain from them will go far more smoothly if its done on a weekday.
Options
$ 0.5 dollar month Web Hosting PERSONAL PLAN: - 100 MB storage,5GB/mo transfer,10 email accounts,5 FTP accounts.
$ 0.75 dollar month Web Hosting ECONOMY PLAN:- 200 MB storage, 20GB/mo transfer,50 email accounts,10Ftp accounts
$ 1 dollar month Web Hosting SILVER PLAN:- 50000 MB storage,100 GB/mo transfer,200 email mail acc,15 Mysql Databases,
$ 3 dollar month web hosting GOLD PLAN:- Unlimited Storage,Unlimited Transfer,Unlimited email mail acc,
3ix
This is a cheap web hosting site but with perhaps the most negative and grievous remarks posted on the Internet. It is alleged that their customary 30 day money back policy is only for the newly registered domains and not for any subsequent upgrades. Also Zambrean an upcoming photo blog that is in the running for the photoblog of the year has some really horrifying experience with the kind of hosting they feature. Numerous transcripts of Live Chats with the helpdesks are doing the rounds of the Internet. The curious thing is that they did not once come out to nullify the accusations. Zambrean's web master writes that he was asked to pay for the admin time involved with fixing some issues with the server which they believed was due to his page. Many users have also mentioned that this service is to be considered only when dealing with personal blogs. Accounts also get suspended for high server loads.
Options
Excite $1 a month:- Webspace, 40 GB,Bandwidth, 100GB, POP Email, 50 a/c
Extra $3 a month:- Webspace, 150 GB, Unlimited Bandwidth, Host 3 Websites
Expert $5 a month:- Webspace, 300 GB, Unlimited Bandwidth, Host 5 Websites
Extreme $8/mo :- Webspace, 700 GB, Unlimited Bandwidth, Host UNLIMITED sites, 1GB webspace for $8 a month,
dollar2host
Among all the other services reviewed this one probably has the worst landing page. Marketing on your site is fine but with statements like
In this plan I get, Unlimited Webspace, WOW !!
In this plan I get, Unlimited Bandwidth, Superb !!
In this plan I can host Unlimited Websites. Amazing !!
In this plan I can have Unlimited MySql databases, Unlimited E-Mail accounts, FREE Site Builder & all other hosting features are UNLIMITED & FREE, Great !!
Don't really add to the credentials. They do come across as overtly pushy from the landing page itself. Interestingly there are also mentions of posting fake reviews of the domain against them. It is seen that there are quite a few disparities in the user experience. But suspiciously the few which are positive have absolute 5 out of 5 rating. More over recurring language like
Very happy with Dollar2host.com.
Everybody must try it.
Dollar2host is one of such brilliant hosting company
and also the fact that
a review that has been word to word pasted for 2 individuals named Peter Brown and Julio Diaz which says
used to be with various renowned webservices for almost 8 years, but was getting fed up with the, poor service, lack speed and attention I was getting from almost all of them. Now in reseller business, I wanted nothing but best. After going through lot of positive reviews I decided to give Dollar2host.com Reseller service a try. Earlier I was not so excited about them. had thought of them as a similar run of the mill hosting company. But soon realized I was wrong. They handled my registration and relocation flawlessly, also renewed all my domains perfectly. Good control panel, efficient and superfast support team. And most importantly no unexpected charges. Very happy with Dollar2host.com.
Seriously it just sounds like the rant of an excitable PR team which is not an alien entity to the company. In all seriousness the company needs to back off from trying to get people into hurrying the important decision of choosing a web hosting service. However the reviews that have been negative mentions that there are reports of down time and serious problems with their webmail under d2h. However the customer representation seems to be less responsive. There are also concerns that domain transfer through them can be a major pain. Src for quotes here
Options
$2 a month:- Hosting Disk Space UNLIMITED Data Transfer / Monthly Bandwidth UNLIMITED Websites you can host UNLIMITED 30 Day Money Back Guarantee