2011 Corvette Offer From GM
By Arnab Ghosh, Gaea News Network
Wednesday, July 14, 2010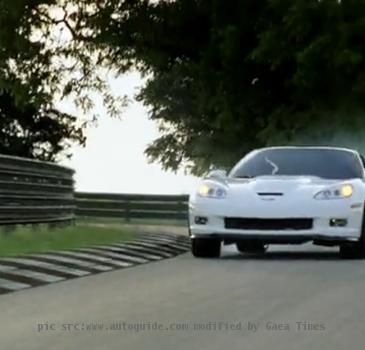 more images
MICHIGAN (GaeaTimes.com)- General Motors the US based auto giant make various types of cars and among them Corvette deserves a special mention. It is loved by those who want raw power and style in their cars and do not mind spending a fortune for that. For the new 2011 Corvette models the company is offering a unique scheme for the would be buyers. The buyers of the Corvette ZR1 or Z06 are being offered the chance to get the engine they like. Not only that GM, is also giving them a rare opportunity to assemble the engine on their own. It sounds incredible initially but the company has admitted the news.
The 2011 Corvette is a feature packed car that has got good initial reviews from the industry veterans. The promotional offer from GM is going to increase its demand as the veterans feel. The LS7 and LS9 engines are used in this model and they are built in the company's Performance Build Center which is based in Michigan's Wixom. The car will go on sale by the 4th quarter of the year and the offer will start as soon as August. There is no way a customer will go wrong while assembling the engine on his own. GM is offering the assistance of a technician so that the customers do not make any errors.
The 2011 Corvette buyers will also be offered a course in driving by GM which is really a boon for the buyers. The company is of the opinion that it is the first carmaker to come up with such an offer.