How to: Your chance to Post Video in Wikipedia
By Partho, Gaea News Network
Thursday, March 18, 2010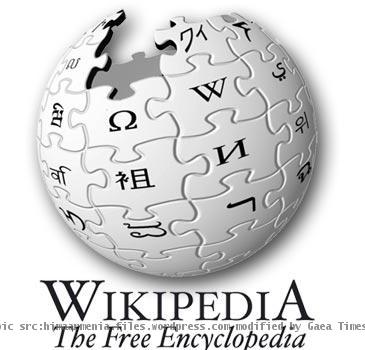 more images
Wikipedia is rich source of information on Web and with support for video it could be more interactive. Open Video Alliance has been campaigning for video on Wikipedia for quite some time now. Well, uploading videos on WIkipedia won't include the funky stuffs like hot babes in swimming pool, but you need to add some meaningful videos to build high-quality archive of encyclopedia content.  Wikipedia still doesn't support video efficiently and you might have to face some bugs. However it's greatto be a part of this noble Wikiproject.
Before you post your video on Wikipedia, you need be acquainted with a few norms
Video must be under 100MB, carefully composed and characteristically encyclopedic. To know what exactly encyclopedic see the guidelines and foundational rules for posting video in this site.
Your video must be offered under Creative Commons BY-SA or equivalent license. The license retains copyright of your work and allows others to reuse, redistribute the content.
There are different project categories for videos  - architecture, dance, government, heritage, machines, music, parks, school, sports, and wildlife. Moreover, you can also start a category of your own.
Now that you are well acquainted with the restrictions you can follow the steps below to post video in Wikipedia
Step 1
Record your video
For tips on composition join a WikiProject or visit MakeInternetTV
Step 2
Convert your video to open format. You can download the Miro Video Converter  for Mac or Windows and convert your video file to .ogg Theora.
Step 3
Open a Wikipedia account (if don't have one). Log in to the account and visit this page to start video uploading. Turn on the video upload option.
Step 4
Go to the article to which you wanna add the video and click edit. Next click the add video button and follow the instructions for uploading your video to the Wikimedia Commons.
Step 5
Once you are done you can tell inform your friends about your video upload.