Top 10 Free WordPress Themes for 2010
By Partho, Gaea News Network
Saturday, January 2, 2010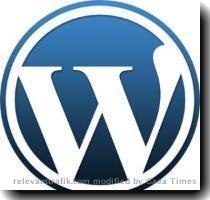 more images
The web is overcrowded with cool WordPress Themes. Especially, with free domain and hosting more and more people are starting WordPress blogs and looking for WP themes. Well, while considering a new project you have to look for some  enticing Wordpress themes. Every Wordpress theme offers something unique. After an extensive search for the best WordPress theme out there, we picked the best of the lot. Our assortment of top free Wordpress theme for 2010 includes all the latest theme that are easy to customize and manage, and suits different needs.
1. Gallery WordPress Theme

Gallery is a free, enticing gallery-style thematic child theme for WordPress especially designed for Smashing Magazine and its its readers. The theme is easily customizable and might serve as a starting point for design galleries and portfolios.  This WordPress theme also supports WordPress 2.7 threaded comments for an elegant commenting experience.

Download
2. Bueno WordPress Theme

For any regular blogger, Bueno is the theme to watch. It is clean minimalistic design that offers elegant in typography and structure. It has no fancy design elements and the reader's focus lies on the content.
3. Selecta

It's an exclusive Wordpress theme for those looking for an influential blogging design. It allows you to make the videos the main focus of your site. The theme is packed with all the Obox Signature Series goodness that comes with all our themes and great jQuery effects.
4. Librio
It's a cool two-column theme inspired by Mac OS X leopard. With the touch of Deniart it falls in the elegant class.
5. Black Power

It's the true power theme from SkinPress offering much more than a simple premium theme. It's a totally widget ready theme, completely cross browser tested. A two column theme in a Black Wood effect and pastel colors on a translucent background. Interestingly, the WordPress skin incorporates - click to follow me on twitter.

Download
6. Compositio
This is a simple clean and user-friendly WordPress theme. The widget-ready theme is easily customizable for the default widgets that gives a better style. It comes with a special feature called logo changer, which allows you to opt between the default WordPress setting or your own logo.

Download
7. Vintage
This is those who abide by the slogan old is gold. As the name suggests vintage offers a old-style look that is unusual and memorable. It is 2 column theme with different illustrations and icons. The theme can be devised for private and commercial projects, including software, online services and templates.
8. Mainstream
One of the most vibrant personal blog theme with marvelous colourful selection of styles, built on WooThemes flexible theme framework. Some outstanding features of the WP theme integrates banner ad management, widgetized sidebar and 5 different color scheme.

Download
9. Irresistible
It is a visually rich personal blog that has little bit of multimedia focus. The theme includes some nifty video-options and widgets, to provide great blogging experience.
10. Imprezz
It's a simple and beautiful 3-column theme with a free WordPress theme designed for Smashing Magazine. The WordPress theme is designed for corporate and private blogs. The theme supports WordPress 2.7.1 and it works with zdcomments widget. PSD-source file of the logo is also added in the package.

Download