More than 2 Billion Internet Users Surpasses this Year
By Chandrajit, Gaea News Network
Tuesday, October 19, 2010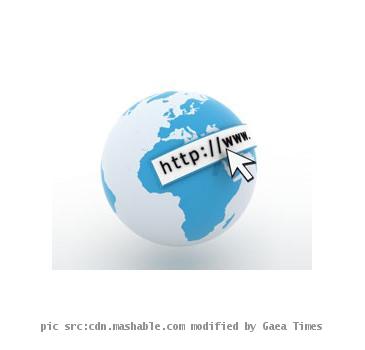 more images
NEW YORK (GaeaTimes.com) — According to the Internet Telecommunication Union (ITU), the number of Internet users will surpass the figure of 2 Billion by the end of 2010. The figure is quite high when compared to the estimated 6.876 billion from the US Census Bureau. It means about 1/3rd of the total world population will be online by the end of 2010.
Around 226 million users have been added this month which has been backed up by a figure of 162 million from developing countries. Even after this around 21% of the population from developing countries will remain online by the end of 2010. According to the regions, 65% of the population is online in Europe, 55% in the Americas, 21.9% in the Asia/Pacific regions, while a mere 9.6% of the population is online in Africa.
Broadband is the next tipping point, the next truly transformational technology. It can generate jobs, drive growth and productivity and underpin long-term economic competitiveness.
, said ITU Secretary-General Hamadoun Toure.
The United Nations agency also says that broadband and public Internet access will be the key factors that will drive growth in developing countries.