Netflix: Rival To Cable
By Sayantika Ghosh, Gaea News Network
Monday, May 10, 2010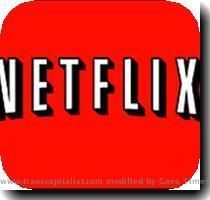 NEW YORK, (GaeaTimes.com)- Netflix, which happens to be one of the most sought after web video streaming service is now out for all major and popular consoles. This includes Playstation 3 as well as Wii. Netflix is seemingly the only video service provider in the current market which is emerging to be one of the most prominent competitor for all major cable service providers.
The founder of HDNet and Dallas Mavericks, Mark Cuban is of the opinion that he hasn't witnessed any similar web video service provider in the American nation to have come up with such success records. Mark Cuban told the media that Netflix has a tremendous potential and if they can go ahead and hold on to their service the cable companies are sure to face a stiff challenge. The first quarter earnings of Netflix stood at a profit percent of 44% which makes the company bank in a total amount of $32.3 million. Reportedly, Netflix had 21.7 million subscribers in the current year which has been a phenomenal milestone achieved by the company.
Mark Cuban feels that it's the business model of Netflix which has contributed to boost the subscription and is way ahead of all other similar services offered in America. Mark Cuban said that the only glitch for Netflix is its failure to offer movie titles at cheap rates like $10 per month which might just keep the cable companies one step ahead. He said that unlike Netflix, the cable companies spends million of dollars to make sure that they have the sole copyrights for any movie which they plan to air. The console offering has been called as the smartest move by the company to generate heavy revenues and uplift the revenue model of the company by large margins.