Netflix Headed For New Apple iTV Release
By Partho, Gaea News Network
Wednesday, September 1, 2010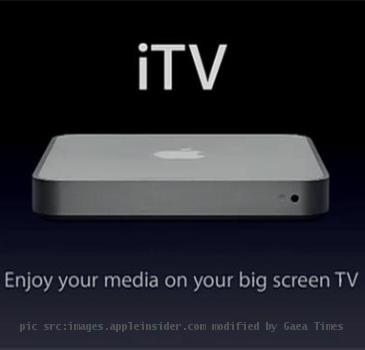 more images
There is much ado about Apple's new Apple iTV that would include support for Netflix. According to Bloomberg, the Cupertino company is supposed to surface a iOS-based Apple TV this fall. Netflix is already available for iPhone and iPad. Netflix allows users to watch movies online on PC and Mac. Those planning for an Apple TV might find an added reason to support their investment.
Looking back at the original Apple TV, the reason that it fails to impress is its limited media offerings. They need to look back early 2009 session, when Boxee in Apple TV was an instant hit, as it connected the device to various online media sources which included Netflix.
Netflix is a popular with viewers for its "Watch Instantly" strategy. This is the reason why it is incorporated into a number of devices in the U.S that includes Playstation 3, Xbox 360, Nintendo Wii and Roku. In addition Netflix sets into numerous Blu-ray players and HDTV sets.
The question that remains is whether the connectivity will be added as an app or will it be built into the device OS.
As a surprise Apple might add content partnerships and connectivity options through the App Store beyond Netflix such as Hulu for iTV.
Our eyes are on Apple's annual fall event, as the announcements unfurl we will keep you updated.