Procter & Gamble ventures into direct online retailing, opens "eStore"
By Dan Sewell, AP
Wednesday, May 19, 2010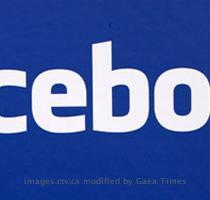 more images
P&G opens online product store
CINCINNATI — The world's largest consumer products maker says its online shopping store is open for business.
Procter & Gamble Co. said Wednesday the "eStore" is up and running for the general public after months of testing. The Cincinnati-based maker of such household brands as Tide detergent, Pampers diapers, and Olay skin cream has jumped into online retailing with a site operated by Plano, Texas-based PFSweb.
P&G insists the venture's main goal is to learn more about online shopping, and not to compete with stores and online retailers. P&G says it will share the "learning lab" information it gathers and that will help retail partners sell more P&G products.
The site offers $5 flat-rate shipping and also P&G's digital coupons. Initial prices appear comparable to retail stores.
It's still marked "beta," in what P&G spokeswoman Aja Silvas calls "a nod to show that this is a living learning lab, and a work in progress with the input of our online shoppers."
Most major retailers have been building up their Web businesses because of shopping growth online that Forrester Research says has been at double-digit rates. P&G's leaders sees the Web as a good growth opportunity, saying less than 1 percent of its sales currently come there, mainly through such as sites as Amazon.com, Walmart.com and other retailers.
They don't expect the site to have much immediate impact on revenue or profits, but to provide key insights into what works best in digital marketing and shopping. P&G plans tie-ins with social media sites such as Facebook and also a mobile phone application.
Online:
www.pgestore.com