Top 10 Reasons to Choose Cheap Dedicated Web Hosting Over Shared Web Hosting
By Partho, Gaea News Network
Wednesday, May 5, 2010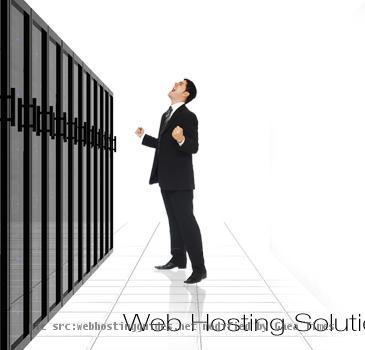 more images
Success of any website to large extent depends on its Web host. Some of the most common choices for web hosting include shared web hosting and dedicated web hosting.  The basic difference between web hosting accounts is that either the site is hosted in its own server or shared with other Web sites. To choose a Web host you need to look into the several aspects of site's technology, storage, and bandwidth requirements. Typically for a busy site with large volume of traffic choose dedicated hosting option form their Web host. Dedicated hosting would mean it is your only site residing on the server and you are not sharing your IP address with any other site. Website owners avoid dedicated hosting and opt for shared hosting primarily due to the expenses. Even a small medium enterprise has to think twice before investing in dedicated hosting. However, there are cheap dedicated web hosting providers who can fit low budgets. Moreover, even if dedicated hosting costs more, the price is worth the feature and benefits offered with it. We provide 10 valid reasons why to choose cheap dedicated hosting over shared web hosting.
1. Faster response
Since the dedicated servers are solely dedicated to your website , the response time will be faster. Visitors will have too much faster response, as there are smaller queues to wait.  Slow server response hampers the promotion of your site by frustrating visitors. In some cases, the pages may timeout and never load. This is especially not expected if that happens when search engine spiders crawls. Find out the IP address of the server you wanna share. You can use NetMechanic's Server Check tool to monitor the server and monitor its response time.
2. Easier to setup
For server with dedicated IP address it's easier to set up the server to handle anonymous FTP and SSL encryption. This is not impossible with shared hosting, but it is more difficult. Some shared web hosting providers don't offer SSL encryption or charge a premium for it.
3. Full Control
Unlike shared hosting, in dedicated hosting the functioning of your website is not hindered by other's activities. You are free to install any application and you can also carry out the scripts testing as frequently as you want. With dedicated hosting you have much more freedom and running your website entirely depends on you. Moreover, you will have the authority to customise the hardware and softwares installed on your server. These priviledge are not provided under shared hosting.
4. Server Crashes Regularly
In shared hosting factor to server crashes are more prevalent. In face there are certain scripts that can overload a server's resources. The web hosting monitor doesn't monitor the server's activity and those poorly written CGI scripts cause more hassle than relief. It is vital for host provider to monitor the server regularly to prevent server from crashes and to protect your site from being affected.
5. Sharing Same IP
One of the main concerns with shared hosting is having the same IP address. When other sites in the server with same IP address is blacklisted for unethical activities, spamming or generating illegal script. When you share the same server, you have the same IP address. If any of the websites sharing the server is blacklisted those sharing the same IP will also suffer, being banned by search engine overall. You might be the victim of crime that you haven't committed.
Having the same IP address in shared hosting is the main concern when other sites in the server is actually being blacklisted for unethical activities such as spamming or generating illegal script.
6. Bandwidth restriction
In shared web hosting each website has a limit for their bandwidth, which hinders the access. On the contrary dedicated web hosting allows users to consume the full bandwidth. The entire bandwidth available on the server lies at your disposal.
7. No bandwidth penalty
Shared hosting accounts normally offers a certain amount of bandwidth per month to each site on the server. Sites that go over their allotment get charged extra. Dedicated hosting generally has no restrictions since it is assumed that you need a lot of bandwidth for your own server.
8. Security
Having a dedicated server is in fact more secured compared to shared hosting. This is a dedicated server with its own firewall. The information stored in dedicated server is less vulnerable to attacks by hackers or any materials from your site will not be a problem, if you have a lot of daily visitors performing such activity.
9. Better Performance
Dedicated hosting means that you alone are hosted in that server. The response time of the server to requested files is much faster as compared to shared hosting. The visitors browsing your website will feel happy as your pages will appear on their browser fast enough to satisfy them. Fast loading time will always brighten the day.
10. Higher Cost
In case of dedicated hosting you have to monitor and regulate the server yourself, the cost incurred by you will be greater. You need to invest on hardware and security, and carry out maintenance checks regularly. However, the benefits and feature are  worth the cost.