Buffett says no double-dip, Microsoft's Ballmer enthusiastic about future at Montana summit
By Matt Gouras, AP
Monday, September 13, 2010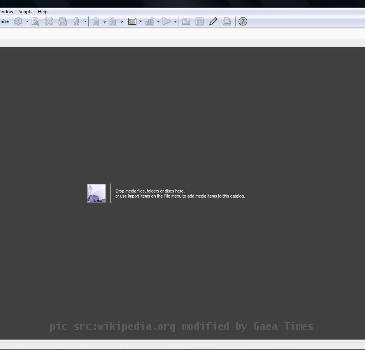 more images
Buffett, Ballmer predict bright economic future
BUTTE, Mont. — Some of the biggest names in business said Monday that they see a bright future for the economy, with famed investor Warren Buffett declaring the country and world will not fall back into the grips of the recession.
"I am a huge bull on this country. We are not going to have a double-dip recession at all," said Buffett, chairman of Omaha, Neb.-based Berkshire Hathaway Inc. "I see our businesses coming back across the board."
Buffett said the same things that worked for the country through a century of two world wars, a depression and more — all while increasing the standard of living — will work again. He said banks are lending money again, businesses are hiring employees and he expects the economy to come back stronger than ever.
"This country works," Buffett said during a question-and-answer session via video at the Montana Economic Development Summit. "The best is yet to come."
The likes of Buffett, Microsoft Corp. CEO Steve Ballmer and General Electric Co. Chairman Jeff Immelt told the nearly 2,000 business leaders, government officials, aspiring entrepreneurs and others at the summit that things are getting better. They also offered some ideas for what needs to be done.
Ballmer said there soon will be more technological advancement and invention than there was during the Internet era. That will help drive business growth, he said.
"I am very enthusiastic what the future holds for our industry and what our industry will mean for growth in other industries," said Ballmer, whose company is based in Seattle.
He envisions new technologies that move beyond the Internet to tie together computers, phones, televisions and data centers to create amazing new products. And the pace of innovation will increase as technology makes workers more productive.
"All areas of science today are moving forward more quickly," Ballmer said. "The speed of scientific breakthrough is accelerating."
The conference was organized by U.S. Sen. Max Baucus. The Montana Democrat said it leaves "bickering and name-calling" back in Washington, D.C., so leaders can find good ideas.
Immelt said angry political rhetoric is not helpful and headlines are too focused on finding negative indicators. He said business at GE, one of the world's largest companies, is improving.
Immelt said the country is going to need to adjust, though. The economy since the 1970s has been driven by consumer credit and a misguided notion in building a "lazy" service economy, he said, and manufacturing, with an aim to reduce the trade deficit, is the key.
"It was just wrong. It was stupid. It was insane," Immelt said of the push for a service-based economy. "The future of the economy has to be as an exporter."
He said Fairfield, Conn.-based GE is now finding it profitable to build manufacturing and service centers in the United States rather than overseas, because it is more competitive to do so.
More investment is needed in technology innovation, exports need to be rejuvenated, and clean energy and affordable health care need to be given top billing for policymakers, Immelt said.
But the corporate leader said he recognizes a polarizing environment in Washington makes it unlikely a national energy policy and other helpful guidance will ever take hold. Instead, he urged local business leaders and government officials in the audience to come up with their own local solutions.
"Anger is not a strategy. Anger does not create growth. Only optimism creates growth," he said. "Be the contrarian. Everyone is mad today. Be happy."