New Xbox Unveiled By Microsoft
By Arnab Ghosh, Gaea News Network
Wednesday, June 16, 2010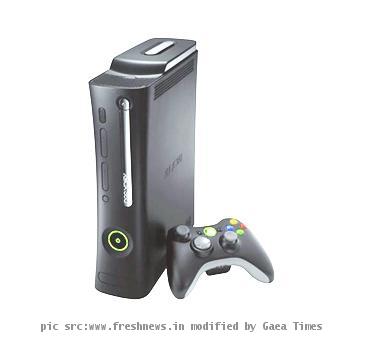 more images
SAN FRANCISCO (GaeaTimes.com)- E3 2010 has turned out to be a major event for the gadget lovers and the revelations are quite heartwarming for them. Microsoft has unveiled the successor to the existing Xbox 360, its flagship gaming console. The new Xbox looks sleeker and it has an aggressive styling that reminds one of the Alienware desktop PCs. The Kinect Xbox interface is another head turner that can offer serious competition to the Nintendo Wii. The users can resort to suing voice commands for operating it. The new Xbox is also more svelte than the earlier model.
There are many new and exciting additions in the new Xbox. The power button is touch sensitive and this makes it easy to operate. There is also 250 GB HDD for storage which should be adequate for the majority of users. The connectivity needs are taken care of by the 5 USB ports. Three ports are at the back of the device while two are at the front side. The inclusion of the HDMI port means that you can connect into the largest LCD or LED TVs for enjoying games like Halo at Full HD resolution. The integrated 802.11n WiFi is a boon for those who hate using wires.
The New Xbox features integrated Processor and GPU. It will be sold in the USA for $299. The users in UK will have to wait till July 16th. The console has also got a better cooling system. The device is going to sell in record numbers as market veterans feel. Microsoft may also shell out new games for the device.