Stocks fall, extending their loss for the week as investors' malaise and pessimism deepen
By Stephen Bernard, AP
Friday, August 20, 2010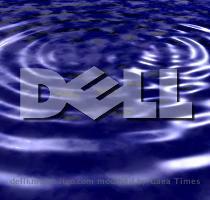 more images
Stocks slide as investors' malaise continues
NEW YORK — Stocks closed moderately lower Friday as investors' pessimistic view of the economy deepened.
There was little reason for investors to buy. There were no reports to offset Thursday's disappointing news that growth in the domestic economy continues to slow. The Dow Jones industrial average fell 57 points a day after falling 144. The other major indexes also fell moderately.
"We're not seeing any significant growth prospects," said Peter Costa, president of Empire Executions. "Why be in the market if there's no (near-term) prospects for growth?"
Oil prices fell again on worries that future demand will wane if economic growth remains tepid. Energy stocks were among the worst performers, including oil companies Chevron Corp. and ConocoPhillips.
Overseas markets also fell, reacting to reports Thursday that initial claims for unemployment benefits in the U.S. rose last week and that manufacturing in the Mid-Atlantic region shrank.
"We're probably on a continuation from yesterday's disturbing claims number," said Paul Zemsky, head of asset allocation at ING Investment Management. "There's really nothing to hang your hat on."
The Dow fell 57.59, or 0.6 percent, to 10,213.62. The Standard & Poor's 500 index fell 3.94, or 0.4 percent, to 1,071.69, while the Nasdaq composite index rose 0.81, or 0.04 percent, to 2,179.76.
For the week, the Dow fell 0.9 percent, while the S&P 500 index fell 0.7 percent and the Nasdaq rose 0.2 percent. The indexes seesawed through the week as investors shuttled between optimism and pessimism about the economy.
About three stocks fell for every two that rose on the New York Stock Exchange, where consolidated volume came to 3.8 billion shares, down from 4.4 billion Thursday.
Traders' vacations have left volume exceptionally low this month. The uncertainty about the economy has made those who are working hesitant to make any big moves.
Data has shown in recent months that private employers are reluctant to hire new workers because they are unsure how strong business will be in the coming quarters. That, in turn, has people worried about their jobs and spending less. But until spending picks up, unemployment could remain high. The vicious circle has investors turning away from stocks.
Mark Luschini, chief market strategist at Janney Montgomery Scott, said companies are also reluctant to hire because of worries about taxes and government programs like the health care reform passed earlier this year.
"The uncertainty that exists on regulatory and income taxes has (employers) in stall mode," Luschini said. Companies are worried about whether higher taxes and costs associated to regulation reform will impact profit margins and cause shoppers to reduce spending if they are paying more taxes, Luschini said.
The unemployment rate remains at 9.5 percent and analysts widely agree it needs to fall to lead to a stronger rebound.
In corporate news, Dell Inc. reported a better-than-expected profit Thursday, due largely to increased technology spending by businesses. However, sales in its consumer personal computer division were flat compared with the same quarter last year — further evidence that shoppers are hesitant to buy new goods.
Hewlett-Packard Co. reported quarterly results that were in line with preliminary results it released earlier in the month. Its profit rose 6 percent. Unlike Dell, it had growth in its personal computer sales.
HP fell 91 cents, or 2.2 percent, to $39.85. Dell rose 3 cents to $12.07.
Corporate mergers and acquisitions activity gave stocks a boost early this week, but was overshadowed later by weak economic reports. Mergers and acquisitions activity is usually seen as a hopeful sign for the economy because it means companies are willing to spend money, betting that their businesses and the economy will grow in the coming quarters.
Benchmark crude for October delivery fell 97 cents to settle at $73.82 a barrel on the New York Mercantile Exchange. Oil prices have steadily dropped throughout August because of concerns that demand will drop if the global economic recovery slows.
Chevron fell 79 cents to $75.05. ConocoPhillips dropped 82 cents to $53.89.
Bond prices fell. The yield on the 10-year Treasury note, which moves opposite its price, rose to 2.62 percent from 2.58 late Thursday. Its yield is often used to help set interest rates on mortgages and other consumer loans.
Overseas, Britain's FTSE 100 fell 0.3 percent, Germany's DAX index dropped 1.2 percent, and France's CAC-40 fell 1.3 percent. Japan's Nikkei stock average fell 2 percent.