Amazon is Now Selling Motorola Droid Phone Just for a Penny
By Dipankar Das, Gaea News Network
Saturday, November 20, 2010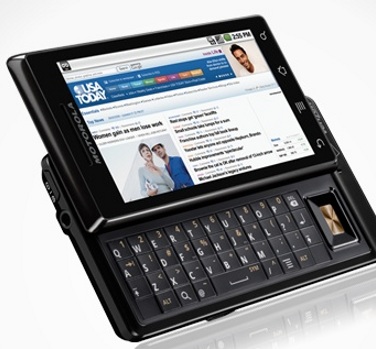 Now, you can buy Android Smartphones from Amazon on special promotion as little as a penny for a new two-year contract. The deal is good for all of Verizon's U.S. Droid phones, that includes the Droid X and new Droid Pro, through November 22. If you open new account, you will also get a $35 credit to cover the full cost of activation. The offer is applicable only for the new account. If you are ready to upgrade your phone and extend the contract, you can get the Droid X with the current price of $49.99. However, if you are not eligible for the contract, you have to pay $559.99 to Amazon for the Droid X.
Amazon  launched the Smartphone-for-a-penny campaign back in August, when it drastically cut the price of the Samsung Vibrant to 1 cent.  Last week, the site was also selling two Windows 7 phones ie. the HTC Surround and LG Quantum, for 1 cent with a two-year contract from AT&T . The special deal also included some BlackBerry, Android and Palm models.
Some of the interesting features  of Droid phones are the 3.7-inch touchscreen display, full QWERTY keyboard, 1GHz processor, 5-megapixel camera with video recording and Android 2.2 Froyo right out of the box, and it means Flash support is also available on request.