India to Raise Outsourcing Issue during Obama's Visit
By Dipankar Das, Gaea News Network
Monday, November 1, 2010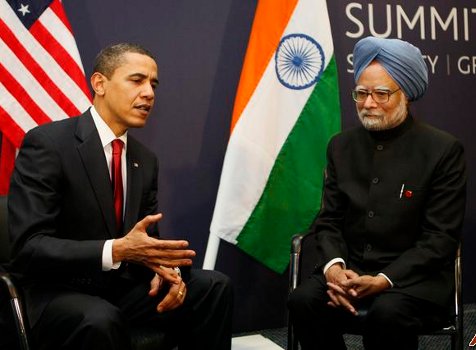 According to India's minister of state for communications and information technology, Sachin Pilot,  India is going to raise the outsourcing issue as well as recent hike of H1B visa fee in the upcoming India visit of US President Barrack Obama. He added that US accounts 53% of Indian outsourcing business in terms of revenue generation. However, Indian outsourcers are not happy about the recent moves of US Govt, specially the recent decision of Ohio Governor to ban the expenses of public funds for the purpose of outsourcing. The minister further said that India should diversify the outsourcing business rather than depending upon single nation and the country should try to succeed in the area of hardware manufacturing as well.
Earlier Obama increased the H1B visa fees in order to fund US$600 million bill to increase the surveillance of the U.S.-Mexican border. Although, White House officials downplayed the outsourcing issue before the India visit of US President.  They said that the Indian investment in US generated 57,000 jobs in US. Outsourcing and generation of jobs will be the key issues in the mid term election in US this week.
Big  Indian outsourcers  like  Tata Consultancy Services and Infosys Technologies recently announced the double-digit revenue growth in the quarter that ended Sept. 30 and that indicates that US is their main market for the growth of business. Infosys Technologies CEO S. Gopalakrishnan said that IT and BPO industry in India should exceed 13 percent and 15 percent growth forecast this year. India tried to diversify their market in Europe during the last recession period. However, they were not able to make significant inroad due to the recent austerity measures, taken by most of the European countries.