Obama Announced $10bn Business Deal with Indian Companies
By Dipankar Das, Gaea News Network
Saturday, November 6, 2010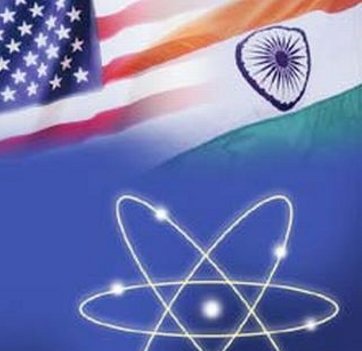 Barrack Obama announced a deal with Indian firms in Mumbai which is worth $10 bn and it is going to create 50,000 jobs in US. The major deal includes the sale of 30 next-generation Boeing 737 aircraft to Spicejet. Anil Ambani's Reliance Power also cut a $2.2 billion deal with General Electric (GE).  Additionally, Indian army has a plan to buy Aircraft engine from GE. He said that India is going to be the market of the future for the US. He urges for higher US exports to India saying only 2 per cent of American exports goes to India. "I have no doubt that we can do much better. There is no reason why India cannot be our trading partner," the US president said.
"Several landmark deals have been done shortly before my arrival here. Boeing is going to sell dozens of planes to India and GE is going to sell hundreds of electric engines. The deals are worth $10 billion and will create more than 50,000 jobs in the US," he said.
Obama also requested India to lower the investment and trade barrier so that  economic relations between the world's two largest democracies can be boosted further. However, Obama showed his concern regarding the rise of unemployment in US. He added that many Americans lost jobs because jobs have been outsourced to countries like India. US accounts 60 per cent of India's IT and IT-enabled services exports which is worth about $60 bn.
Obama said, "…there still exists a caricature of India as land of call centers and back offices that costs American jobs. That's a real perception."
In terms of hiking H1b visa fees, US commerce secretary Gary Locke commented that India is not the only country who is paying higher visa fees. Countries like South Korea or Taiwan are paying the same price. US govt has decided to raise the employment visa fees in order to offset the additional $600million fund required to improve the border security between US and Mexico. Indian IT industry's apex body Nasscom had said that the US Border Security Bill has flaws and is discriminatory in nature. President also planned to end the tax break for those companies that outsource job to overseas. Indian IT industry already denied the allegation. They claimed that it was the only sector that created jobs in US and that job losses were mainly confined in manufacturing, retail and other industries.
Filed under:
Country
,
Featured Article
,
India
,
USA
Tags:
h1B visa
,
India
,
IT
,
ITES
,
Nasscom
,
Outsource
,
recession
,
USA