India's HCL Technologies says quarterly profit down 18 percent, bucking industry trend
By Erika Kinetz, AP
Monday, January 25, 2010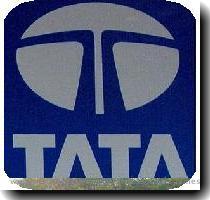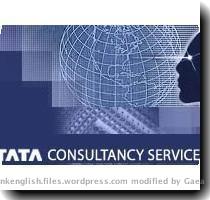 HCL Technologies profit down 18 pct, bucking trend
MUMBAI, India — Indian software services firm HCL Technologies Ltd. said Monday that quarterly profit fell 16.7 percent in dollar terms, stung by foreign exchange losses, falling interest income, higher costs and weak revenues from its back office business.
Net income for the December quarter was 2.97 billion rupees ($63.8 million), down from $76.6 million during the year earlier period, under U.S. accounting rules.
Revenues rose 28.5 percent in dollar terms, to 30.3 billion rupees ($651.7 million).
The results missed expectations — a Thomson Reuters poll of 18 analysts predicted net profit of 3.3 billion rupees — and disappointed investors, who sent the stock down 5.63 percent, to 361.35 rupees a share, in afternoon trade on the Bombay Stock Exchange.
The results were at odds with positive earnings from the industry's top three firms — Tata Consultancy Services, Infosys and Wipro — which have fueled optimism that India's $60 billion software services industry is emerging from the worst of the global economic downturn.
HCL said volumes grew 3.0 percent from the prior quarter, again less than the top three, who reported volume growth ranging from 4.7 percent to 6.6 percent.
The era of the billion dollar outsourcing contract may be over, as customers move toward shorter-term, more flexible contracts and cloud-computing, which offers standardized services off an Internet based platform, rather than individually tailored products, executives said.
Executives said they are investing over $4 million this quarter to continue to transform the company's back office operations — which saw revenues fall 8.5 percent during the period from a year ago — from voice-based services to higher-margin business transaction services.
"If you look at a rearview mirror and see a glorified past and that forms the basis of your future strategy you are dead meat. We have to change our strategy every 18 months," chief executive Vineet Nayar told reporters. "That's the big learning from recession."
He added that dealmaking is picking up as cost-conscious companies emerge from the downturn. "Cost benefits will drive growth," he said. "We're seeing a jump in the January, February, March quarter in deals being negotiated."
Kotak Securities analyst Dipen Shah said investor disappointment stemmed from inflated expectations after better-than-expected results from other industry players.
But he added that HCL's back office business has "not performed to the potential," despite the broadening recovery.
"The pie is becoming larger," he said. "Across industries there are revivals."
HCL's revenue from U.S. clients grew 26.8 percent from last year, but Europe and Asia-Pacific have provided the fastest sequential growth.
Revenue from retail, media, life sciences and energy clients all showed double-digit growth, while financial services inched up 0.4 percent over the prior quarter in constant currency terms. However, revenues from manufacturing and telecom clients continued to slide, quarter over quarter, suggesting that a broad-based recovery has yet to fully materialize.
HCL added 1,691 employees net during the period and opened a center in Brazil.