Is Tosh.0 Responsible for Celebrity Networth.Com Crash??
By Turjo, Gaea News Network
Thursday, September 9, 2010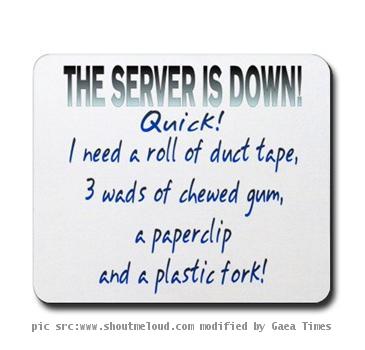 more images
NEW YORK (GaeaTimes.com) — The website named Celebrity networth.com has been shut down without any prior notice. It went out of service after the name of this site was mentioned by Daniel Tosh on his TV show called Tosh.0, which aired this evening on Comedy Central.
The website was created in order to let the world know how much celebrities are worth these days. For example, we came to know that Jamie-Lynn singer is worth $25 million while Adriana Lima's net worth is about $35 million. The website was running on a small server and was created in the online blog software Wordpress. The website was unable to cope with the world wide demand for its information, and the site is shut down.
It is very amusing to know how the media affects the people these days. After mentioning of the website's name in the show Tosh.0, the term "celebrity networth" gained US highest search ranking for the next few hours in Google, Bing and Yahoo search engines. Because of the advanced level of traffic, the server broke down, and the website went offline.
So, it seems that the host named Tosh is responsible for crashing this site. He has been applauded and congratulated by several people for this incident over the Twitter. What is Tosh thinking right now? Can you guess?