5 Top and Best Most Popular Offline Wordpress Editor
By Avik, Gaea News Network
Friday, November 19, 2010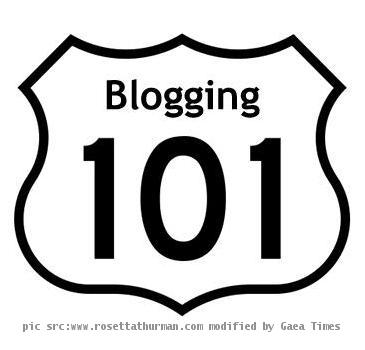 more images
Wordpress blogging these days have been really simplified with loads of plugins coming up your way without costing a penny. But mostly these functionalities are available online. Lets take a look around as to how easy offline editing can be made.
In search for some off-line editing tools i came across a few good ones and have listed the five most popular and user-friendly ones amongst them.
1. wbloggar.com
First thing to notice about wblogger is you aren't paying anything. All you need is to download the software and your blog posts will look better. What's more you'll be able to make faster posts, so with a countable amount of time saved there's way for increased productivity.
Create your post in wblogger's editor and publish with a couple of clicks to WordPress, Blogger and the other popular blogging platforms we've all come to know and love.
Now, wblogger allows you to edit posts from a single dashboard, and lets you edit templates without reworking code strings, import text files, format text alignment (rather than the left, centered and right options found in the WordPress wysiwyg editor), even created colored HTML code to simplify placement of everything from pictures to charts and graphs.
Interestingly, wblogger supports all MS OSs right from XP and beyond providing the leverage to put even the older systems to work.
2. Live Writer
The Live Writer from Microsoft does work well in any offline environment.
Let me brief you about the interface, it is super easy, enabling instant previews of works in progress so that the changes can be made immediately. It flaunts a complete selection of fonts as to the limited option provided by Wordpress, and to add to this you can define spacing, alignment, image placement, text wrapping, add photos and embed videos with a couple of clicks.
What's makes Live Writer a more approachable tool is that there's a growing number of plugins available that equip you to create the blog post creation tool that best suits your blogging needs. THese plugins are sure to add a different flavor to your personal blog, and this I think would add to the uniqueness of your blog.
With Live Writer it is as simple as get, set and go, well, download the tool get it configured and just create your posts offline and manually post to the WordPress editor. So finally simple, adaptable, flexible and expanding all the time. Why not give it a try?
3. ScribeFire Blog Editor 3.4.6
This apparently is a great option for those in love with firefox. Well those who don't have to download a browser (firefox) before you can move any further. Yes, indeed this is an add-on.
As a matter of fact, ScribeFire happens to be a simple, but feature rich Firefox addon. It being integrated into your Firefox browser makes posting super easy. To spicen things up, ScribeFire gives away some very nice features including an image gallery (a time saver), a tabbed menu of features, an open page that can be scaled to suit your needs and artistic vision and a totally built-in sharing option that lets you publicize each new post as soon as you publish. Everything's pretty much automated.
4. Post2Blog
This one seems to be pretty popular among the core bloggers. If blogging is what your world is about then this would be your take.
Start Over:
A complete wysiwyg editor (naturally)
Hotkeys
Automated pinging to services you select (no more duplicate pings and no more pinging throughout the day)
Automatically tag each post for Digg, Technorati, Del.icio.us and other social bookmarking sites and blog search engines
Post content in virtually any format videos, image files, text files heck, this thing takes an MS word doc and holds the formatting after you cut-and-paste (that's a first)
Automated image upload (saves cutting and pasting images from other sources)
Now, don;t expect me to provide any more details cause the rest i leave upto you to find out. Give it a try and enjoy its awesome performance. With Post2Blog you are sure to feel the power of blogging.
5. Quamana
Last but not the least this one happens to be a way too cooler approach to blogging, as far usability issues are concerned.
The foremost notability comes in the form of its cross platform functionality. So, you don't need to worry about switching back and forth between the Mac and PC worlds anymore.
This tool is known for making things simple. All you need to do is just install it.
The editor is a simple HTML one so that you can add snippets with scrolling through a big block of code, image alignment has also been simplified, other notable features are simple text alignment, multiple window editing options, cross posting options, trackbacks and complete pinging features simplify your posting, even your promotion and the much essential daily blog maintenance. This tool offers everything offline. So, I am kinda loving it.
So, which one did you choose? Or do you a have a better suggestion?