What's new in WordPress 2.9 version
By Partho, Gaea News Network
Saturday, December 19, 2009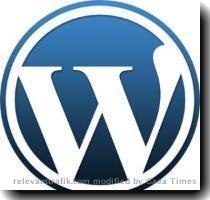 more images
World's most popular self-hosted blogging engine Wordpress (WordPress.org) has released its version 2.9 Carmen. The WOrdPress 2.9 would include additions from the beginnings of a WordPress.  According to WordPress founder Matt Mullenweg, new updates will address over 500 tickets, bugs, and enhancements in Wordpress 2.9. With heavy-duty improvements in the general media architecture developers will have much more to play about.  From adding plugin compatability checking option to updating your plugins things WordPress is smarter than ever before. As the WordPress 2.9 release is focused on making publishing and managing your content more intuitive than it's ever been.
Key features
Let's have an insight of the key improvements in WordPress 2.9 and how it will assist the developers in their job
Post Thumbnail
It's one of the most discussed features that will allow developers to add thumbnails to the post. This comes as a relief for developers using different techniques to add thumbnail to the post.
Custom Post Types
With this feature developers will have more formatting power for structured content. WordPress 2.9 adds more support new post types in addition to post, page, revision, and attachment.
Excerpt Filters
In the new version of WordPress developers will be able to use two new excerpt filters so that they can change excerpt's length and the default text.
Filter User Contact
With blogs getting more social networking friendly, WordPress introduces this feature for developers' ease.  In case, you want to allow users to add their Twitter or Facebook contact in their profile, you can add  few lines of code in your themes function.php file.
New Templates Based on Slug
It's a crucial enhancement for developers. Wordpress 2,9 version will support location  of category, page and tag templates based on 'category-slug', 'page-slug' and 'tag-slug' respectively. It would support location based on category id, page id and tag id.
Highlighted features
Given the above features there are some key feature additions, which emphasizes the developments in WordPress 2.9
Global undo/"trash" feature
When you accidentally delete a post or comment you can easily bring it back from the Trash.
Built-in Image Editor
This is an exciting addition especially for those who often work on images in WordPress blog. The built-in editor helps to crop, edit, rotate, flip and scale the image.
Batch plugin update and compatibility checking
Now you can update 10 plugin on WordPress 2.9 at a time. It requires multiple clicks for each one. WordPress uses a new compatibility data from the plugins directory to give you a better idea of whether your plugins are compatible with new releases of WordPress.
Comment metadata
Metadata is like a post, pages and users. It allows the developers to easily highlight the comments of various types.
Easy to embed video
With this new feature you can now paste a paste a URL on its own line and have it magically turn it into the proper embed code, with embed support for YouTube, Daily Motion, Blip.tv, Flickr, Hulu, Viddler, Qik, Revision3, Scribd, Google Video, Photobucket, PollDaddy, and WordPress.tv.
Press This bookmarklet
This has been improved and runs faster than before. Try on the fly blogging from whereever you are on the Internet.
The WordPress 2.9 version includes a loads of changes and enhancements. For a description of the all the new additions you can have a peek at the Codex that lists 84 changes.
Those working with the WordPress 2.8 version can easily upgrade from their WordPress by going to Tools > Upgrade, or you can download from WordPress.org.