Solid 1st-quarter results for IBM seen as good sign for tech recovery
By AP
Tuesday, April 20, 2010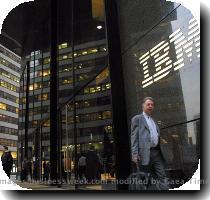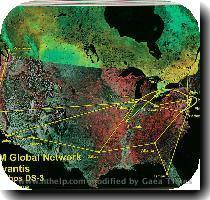 Ahead of the Bell: IBM 1Q points to tech recovery
NEW YORK — IBM Corp. delivered first-quarter results slightly above analyst expectations Monday, providing another sign of a recovery in the technology industry.
There was already evidence before the tech bellwether's earnings report that business spending on technology products and services is picking up. Intel Corp., the world's largest chip maker, had posted sharply higher earnings for its first quarter.
Janney Capital Markets analyst Joseph D. Foresi said the 4 percent annual growth in the company's services segment is a "positive indicator that the demand backdrop continues to improve." This is a good sign for companies like Accenture PLC, Infosys Technologies Ltd. and Cognizant Technology Solutions Corp., which provide information technology services.
Canaccord Adams analyst Peter Misek said he views the quarter's pickup in consulting signings "as a leading indicator for a further improvement in the IT spending environment — hence lending credibility to further strength in the back half of the year."
The analyst, who rates Armonk, N.Y. IBM "Buy," added that the company's software segment had "another solid quarter," with the company expecting this trend to continue into the second quarter."
IBM shares slipped $2.42, or 1.8 percent, to $129.81 in premarket trading.