A chronology of events leading to Microsoft and Yahoo's Web advertising deal
By AP
Wednesday, July 29, 2009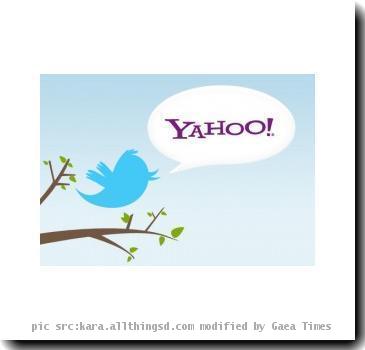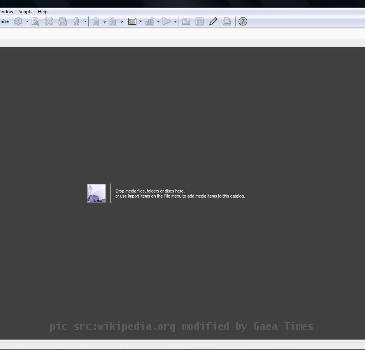 Timeline: Microsoft, Yahoo's road to partnership
A chronology of key events leading to Microsoft Corp.'s deal with rival Yahoo Inc.:
Feb. 1, 2008: After more than two years of talks and speculation, Microsoft makes unsolicited offer to buy Yahoo for $31 per share, or $44.6 billion.
Feb. 3: Google Inc.'s top lawyer says the buyout could hurt Web innovation.
Feb. 4: Yahoo CEO Jerry Yang tells employees that selling to Microsoft is an option.
Feb. 11: Yahoo rejects Microsoft's offer, saying it "substantially undervalues" the company.
Feb. 19: Microsoft Chairman Bill Gates says the software maker isn't in talks with Yahoo about raising its offer. Yahoo releases details of severance plans that would take effect after a buyout and could make a deal more expensive for Microsoft.
March 5: Yahoo extends a deadline for nominating candidates to its board, buying time to strike an alternative deal. Yahoo is said to be in talks with Google, News Corp.'s MySpace.com and AOL, then part of Time Warner Inc.
March 18: Yahoo releases optimistic revenue forecast for next two years, to justify rejecting Microsoft bid.
April 5: Microsoft CEO Steve Ballmer gives Yahoo three weeks to agree on a buyout or expect the software maker to go hostile — and potentially lower the offer price.
April 9: Yahoo says it will try using Google's search ad system instead of its own in a limited test. Microsoft's general counsel, Brad Smith, raises antitrust concerns.
April 26: Microsoft's deadline for Yahoo to accept the offer expires.
May 1: Ballmer tells Microsoft employees that he "won't go a dime above" what he thinks Yahoo is worth, and that he is willing to walk away from the deal.
May 3: Microsoft raises its bid to $33 per share, but Yang says the board wants $37. Microsoft withdraws its offer.
May 15: Billionaire investor Carl Icahn says he'll try to oust Yahoo's board at its annual shareholder meeting if it doesn't reopen talks with Microsoft and ditch plans to team up with Google.
May 18: Microsoft, Yahoo begin talking about a more limited deal. But within a month Yahoo says discussions have ceased.
June 12: Yahoo and Google formally announce a deal to run Google's search ads alongside Yahoo's search results and some of its other sites.
July 21: Icahn backs off in exchange for three seats on Yahoo's board.
Sept. 9: The U.S. Justice Department hires an antitrust litigator to review the pending Yahoo-Google search-advertising partnership.
Nov. 5: Google backs out of the partnership to avoid Justice Department lawsuit. Yang says he could still see Yahoo being acquired by Microsoft.
Nov. 17: Yang announces he will step down as CEO.
Nov. 19: Ballmer says Microsoft is "done with all acquisition discussions with Yahoo."
Dec. 5: Microsoft hires former a Yahoo search executive, Qi Lu, to lead its online division.
Jan. 13, 2009: Yahoo taps Autodesk Inc.'s Carol Bartz to replace Yang.
April 10: New reports emerge that Bartz and Ballmer have met about possible deals, including one in which Microsoft would sell advertising on Yahoo's search pages and Yahoo would manage Microsoft's display ads.
June 3: Microsoft launches retooled search site, Bing.
July 29: Yahoo, Microsoft announce partnership.
Feb. 18, 2010: Companies announce they've received U.S. and European regulatory clearance for partnership.
Aug. 24: Microsoft begins powering Yahoo's website in U.S. and Canada.
Filed under:
Google
,
Information Technology
,
Microsoft
,
Technology
,
Yahoo
Tags:
Bing
,
Computing And Information Technology
,
Monopoly And Antitrust
,
North America
,
Personnel
,
Sales And Marketing
,
Software
,
United States