After just 4 months as co-president, Hirschhorn leaving MySpace; Jones to take over
By Ryan Nakashima, AP
Thursday, June 17, 2010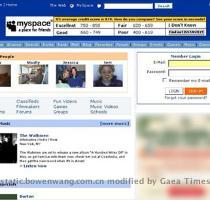 more images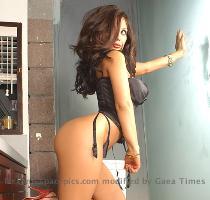 more images
Co-president Hirschhorn to leave MySpace
LOS ANGELES — After just four months on the job, co-president Jason Hirschhorn is leaving the struggling social networking site MySpace. Mike Jones, the other co-president who shared the title and an office, will now lead the company as president.
Hirschhorn confirmed his departure on Twitter.
"Yes i am moving back to NYC. Concrete jungle where dreams are made of," he tweeted. "I believe in MySpace, its leader Jonesy and its wonderful team."
Hirschhorn, Jones, and former CEO Owen Van Natta joined MySpace in April of last year with the goal of bringing back its mojo. After a series of acquisitions of smaller firms that failed to jumpstart a recovery, Van Natta, formerly chief revenue officer of rival Facebook, quit in February and Hirschhorn and Jones took over.
MySpace contributed to growing segment losses at parent News Corp. The "other" segment that houses MySpace lost $150 million in the three months through March. News Corp. bought MySpace for $580 million in 2005.
News Corp. chief digital officer Jon Miller described Hirschhorn's departure as a personal decision that reflected his "desire to return to New York.
"Jason is like family to me, and as expected, he's done everything we asked of him and more," Miller said in a statement. "We're incredibly grateful for the passion and enthusiasm he brought to the company."
Over the last year, MySpace cut nearly a third of its workers, shrinking to about 1,000 employees in the U.S.
MySpace had about 67 million U.S. visitors in May, down 4 percent from 70 million a year earlier, according to comScore. Meanwhile, Facebook grew 85 percent to 130 million. Facebook has about 519 million visitors worldwide in April while MySpace had about 111 million, according to comScore.
Last month, News Corp. CEO Rupert Murdoch touted MySpace's new management and said he hoped the introduction of new features would help attract more visitors.
The site is planning a major overhaul late this year with a different logo, new look and new functionality, while maintaining some of the wildly customized pages of its users.
It has also made some high-profile hires recently, including naming the founder of the Veoh video site, Dmitry Shapiro, as the chief technology officer of its joint venture with major recording companies, MySpace Music.
But many social networking sites are struggling against the juggernaut Facebook.
Web portal AOL Inc. said earlier Thursday that it was selling social networking site Bebo, which it bought for $850 million more than two years ago, to private investment firm Criterion Capital Partners LLC. Bebo had about 12.6 million users worldwide in April. An analyst estimated AOL likely got a little more than $10 million for the site.
EMarketer senior analyst Debra Aho Williamson said that News Corp. must be contemplating MySpace's very existence in light of Facebook's dominance.
She said it may yet find its niche, less as a place to share personal information and more as a place to listen to free music, play games and find out about movies and other content.
"It almost sounds like they're not considering themselves a social network as much as an entertainment company," she said.
Filed under:
Facebook
,
Information Technology
,
MySpace
,
Politics
,
Social Networking
,
Twitter
Tags:
Los Angeles
,
North America
,
Personnel
,
Political Resignations
,
Products And Services
,
United States