Baltic, the Polish pup rescued from ice floe, swimming through fan mail; Facebook page planned
By AP
Monday, February 15, 2010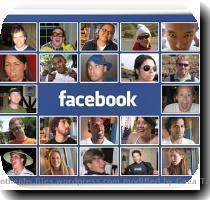 more images
Woof! Baltic the sea dog swimming through fan mail
WARSAW, Poland — The incredible story of Baltic, the Polish pooch rescued from an ice sheet at sea, has struck a chord worldwide.
The seagoing mutt is being bombarded with e-mail, will likely soon have a Facebook page and one family drove more than 300 miles (500 kilometers) from the Czech Republic in the false hope he was theirs.
Calls and e-mails have come in from as far as Australia and Canada praising the crew of a ship that rescued Baltic and pleading for updates and photos too, Ewa Baradziej-Krzyzankowska, the dog's de facto spokeswoman, told The Associated Press on Monday.
Baradziej-Krzyzankowska, who works for the Sea Fisheries Institute in Gdynia, a co-owner of the scientific research ship, said an official Facebook page is in the works to help respond to the deluge of interest in the playful pup.
Already, one fan page for the dog has appeared on Facebook, though it isn't clear who is behind it.
Baltic was rescued Jan. 25 after the ship's crew spotted him floating 15 miles (25 kilometers) from land, trapped on an ice floe. The rescue was difficult because the frightened, shivering dog kept falling into the icy water.
It's not clear where the dog's journey began but he was seen two days before his rescue floating down the Vistula River 60 miles (100 kilometers) inland. Firefighters tried but failed to save him.
Since his rescue several people have tried to claim him, but the dog has rejected them all. In the latest case, a Czech family drove to Gdynia, the northern Polish city where the ship is moored when it isn't at sea.
They hoped that Baltic was their beloved family pet who disappeared five years ago. But as it turned out, his markings were slightly different and they returned home disappointed.
The spokeswoman said the Czechs appeared sincere in their belief that Baltic could have been their long-lost pet — unlike several who showed up soon after his rescue making blatant false claims of ownership.
After his rescue, a vet declared him to be in remarkably good shape considering his ordeal. Still, she put him on a special diet because of stomach problems resulting from the long stretch without food.
But he isn't really sticking to it because the crew members love to sneak him treats, the spokeswoman said.
"Everybody loves him. All the crew spoils him terribly," she said. "Just imagine — a crew of seasoned sailors who have experienced a lot in their lives, all crazy about a little dog."