Cisco CEO commits to investing $1B in Russia's high-tech industry in meeting with Medvedev
By Brooke Donald, AP
Wednesday, June 23, 2010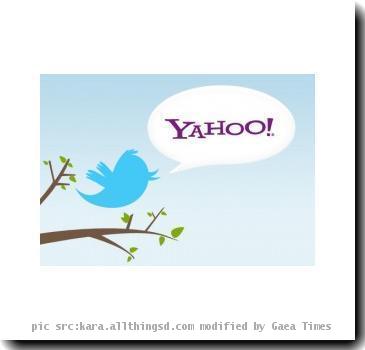 more images
Cisco commits $1B in meeting with Russian leader
SAN JOSE, Calif. — Cisco Systems Inc. said Wednesday it will invest $1 billion to help foster high-tech innovation in Russia.
Cisco CEO John Chambers made the commitment at a meeting at the company's San Jose headquarters with Russian President Dmitry Medvedev, who was visiting the computer networking equipment manufacturer as part of a tour of Silicon Valley.
Medvedev has said he wants to bring more high-tech innovation to Russia's oil-dependent economy and create the country's own Silicon Valley outside Moscow.
"We're very honored to commit to your dream," Chambers said as the men signed a memorandum of understanding, with California Gov. Arnold Schwarzenegger and other guests looking on.
Cisco said it plans to establish a physical presence in the country's new technology center and set up a second global headquarters for its emerging technologies group in Skolkovo. The $1 billion investment will be spread out over 10 years.
Medvedev did not make any extensive remarks after signing the commitment, only saying it's the first he's signed so far. However, Cisco released a statement of prepared comments in which Medvedev said he welcomes the significant commitment Cisco is making to Russia's future.
"During the next decade Russia should become a country in which the welfare and the good quality of life is ensured by its intellectual rather than natural resources, its innovative economy," Medvedev said. "The Skolkovo Project embodies the focus that we are placing both on innovation and public private partnership."
The president got a look at some of Cisco's technologies, including video teleconferencing, during his tour. Chambers dialed in participants from offices in London, Bangalore and elsewhere in Silicon Valley. Medvedev also created his own video using a flip camera.
Medvedev then headed to Apple Inc. in Cupertino, where he was expected to meet with CEO Steve Jobs. He was scheduled to speak later Wednesday at Stanford University.
Medvedev kicked off his tour of high-tech companies in the San Francisco Bay area at the offices of microblogging site Twitter, where he sent his first tweet.
Medvedev set up his Twitter account under the name "KremlinRussia" and marked his message debut with this note in Russian: "Hello everyone. I am now in Twitter, and this is my first message."
Medvedev met with Twitter co-founders Evan Williams and Biz Stone, who launched the short-messaging service four years ago.
The Russian president will end his U.S. stay in Washington meeting with President Barack Obama on Thursday, then the leaders will attend economic summits in Toronto.
Filed under:
Apple
,
Information Technology
,
Politics
,
Technology
,
Twitter
Tags:
California
,
Computing And Information Technology
,
Eastern Europe
,
Europe
,
Internet Technology
,
North America
,
Online Media
,
Personnel
,
Products And Services
,
Russia
,
San Francisco
,
San Jose
,
United States