How To Jailbreak iOS 4.2 (Tethered) Using Redsn0w 0.9.6b4
By Avik, Gaea News Network
Tuesday, November 23, 2010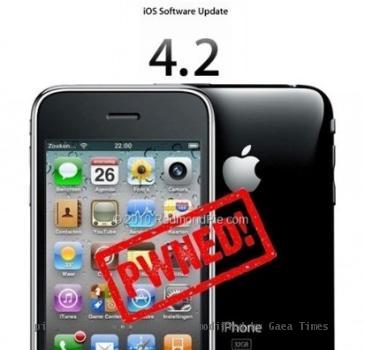 more images
With Apple up with its iOS 4.2 release, the iPhone Dev-Team now has unveiled the antidote. Yes, you got it right the Redsn0w 0.9.6b4 which happens to be based on the Geohot's Limera1n exploit holds the potential to jailbreak mostly all the devices on iOS 4.2.1 with an exception of the iPad.
Let me tell you, all this is possible with the updated version of Redsn0w 0.9.6b4 which comes packed with the new Cydia and kernel patches for Windows and Mac OS which gives you the liberty to jailbreak the much anticipated final version of iOS 4.2 running on iPhone, iPod touch and iPad devices.
Well as it happens, the 4.2.1 jailbreak is tethered on all of the recent devices as such the iPhone 3GS (new bootrom), iPhone 4, iPad,iPodtouch2G (MC Model), iPod touch 3G and the iPod touch 4G. To spicen things up a bit, the old devices like iPhone 3GS (old bootrom), iPhone 3G and iPod touch 2G (Non-MC Model) can be jailbroken untethered all credits to this latest version of Redsn0w. Now, if you are unfamiliar with the tethering procedure then know this that a tethered jailbreak means that each time your device loses battery power or needs to be rebooted, it is essential for you to attach it to a PC orMacto boot into the jailbroken state. Upcoming news is that there may be another untethered jailbreak on its way with the requirement of 4.1 SHSH Blobs.
Note: Check your phone, does it have Ultrasn0w carrier unlock already installed? Well, things may get well screwed-up if it is because then its updates your baseband to the latest version, making it impossible (for now) tounlock. So, stay apart from Redsn0w.
Follow These Steps:
This is what you will need to gather apart from an iPhone 4, 3GS, 3G or iPod Touch 4G, 3G or iPod Touch 2G (Non-MC Model on iOS 4.2.1 GM):
Download and Install iTunes 10.1 on your computer.
DownloadiOS 4.1 andiOS 4.2.1 on your desktop
Download Redsn0w 0.9.6b4 for Mac or Windows as per necessity
Step 1:
Connect the iPod Touchor iPhone or iPad to your Mac using the USB cable.
Step 2:
Update your device to iOS 4.2.1 firmware using the IPSW file you just downloaded (in the requirement section) viaiTunes 10.1.
Step 3:
Run Redsn0w 0.9.6b4 and point it to iOS 4.1 (NOT iOS 4.2.1) to proceed with the jailbreak. Click Next to continue, once the firmware has been verified.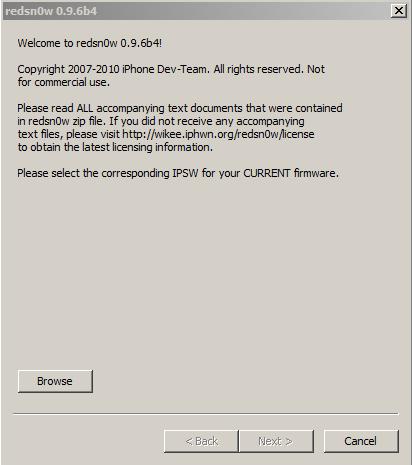 Step 4:
RedSn0w will now prepare the jailbreak data.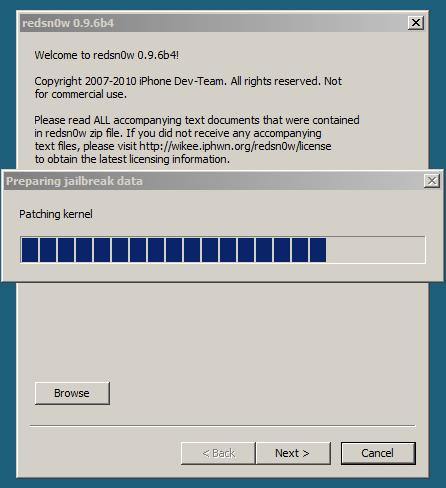 Step 5:
You will now have a new screen where you can select packages to install. Select Cydia and other options of your choice. We would not recommend enabling Multitasking on iPhone 3G, as it will slow down the performance.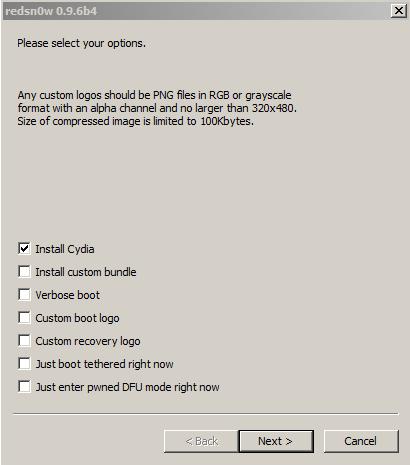 Step 6:
Now make sure your device is both OFF and PLUGGED IN to the computer before you click Next.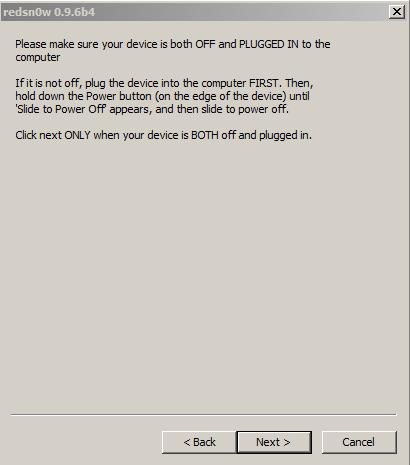 Now you will be presented with a screen where you will have to hold "Power" button and then while holding the "Power" button, you will now have to hold "Home" button too. Now after few seconds release "Power" button but keep holding "Home" button until installation begins.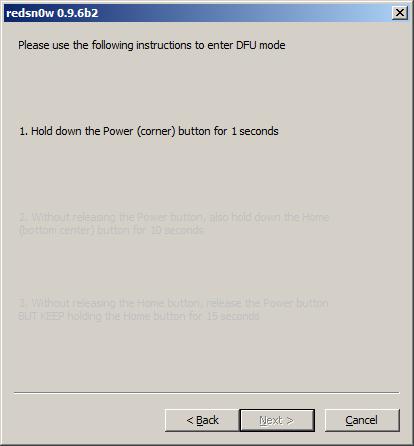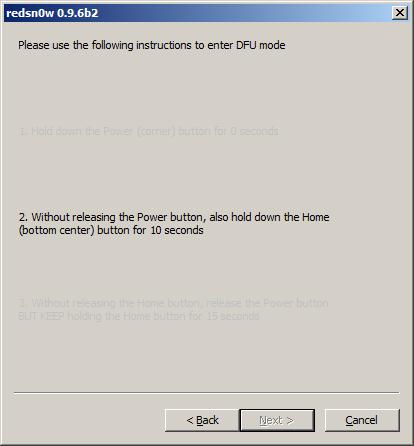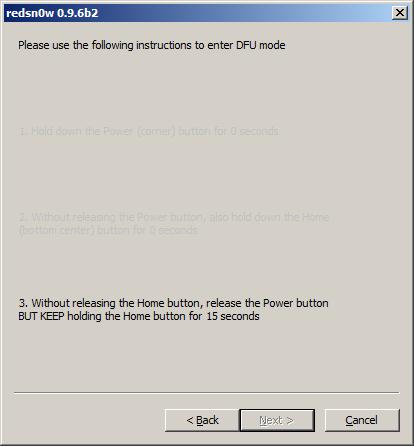 Step 7:
Sit back and enjoy while redsn0w will do all the rest for you. Once done, your iPhone, iPad and iPod touch will restart automatically and you will find it jailbroken on the latest iOS 4.2 firmware.
Well, now what, check it out yourself.