Gazaro Tracks Best Buy Purchases For Cash Back
By Shaon, Gaea News Network
Friday, December 3, 2010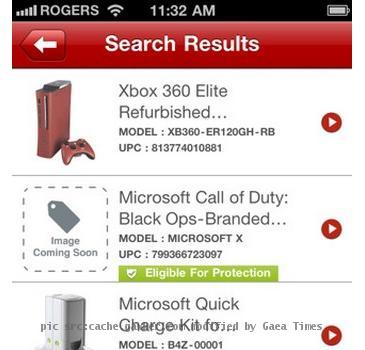 more images
iOS apps just got a whole meaning to functionality. Gazaro a price comparison app will allow you to get cashbacks if the price drops after your last purchase with Best Buy. It effectively tracks all the purchases you make so you don't loose out. Gazaro protect is one handy app in the wake of all the Christmas deals going on.
What it does is that Best Buy holds promotional offers quite often. There is a good chance that what you bought today may cost less within the last mont. While you will be eligible for the cashback but many people would just be happy with purchasing the product, so much so tracking its prices will never cross his mind. It will scan the barcode of your new purchase and it will track it for a fixed duration. Gazaro Protect is also be able to your price history to track the price of the item over the last 90 days.
The only gripe against the product is that all its features are limited to the Best Buy. It may be expected that the feature would be added via updates. Best of all it is a free app. The catch is that you will be required to pay $1.99 for upgrading to premium multi item tracking.