Oracle and Apple Make OpenJDK Project Available for Mac OSX
By Jayita, Gaea News Network
Tuesday, December 14, 2010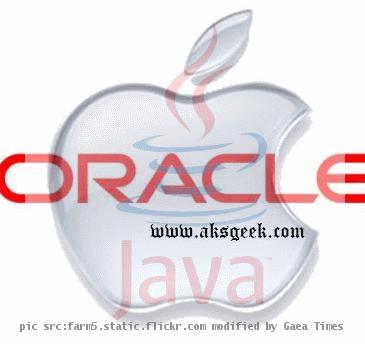 more images
REDWOOD SHORES, CALIFORNIA (GaeaTimes.com) — The long discussion that went on for some time between Oracle and Apple is now going to take a shape. The two tech giants have announced the OpenJDK project for Mac OS X.
Apple has agreed to support most of the key components, tools and technology, required for a Java SE 7 implementation on Mac OS X. These tools and technology include a 32-bit and 64-bit HotSpot-based Java virtual machine, class libraries, a networking stack and the foundation for a new graphical client.
The most striking feature of OpenJDK project is that it will enable open source developers to access and contribute to Apple's Java technology.
On the other part, Oracle's senior vice president of Development Hasan Rizvi gives Apple an warm welcome and said that they are excited about Apple being a significant contributor in the growth of OpenJDK community.
He also stated that the availability of Java on Mac OS X will boost the cross-platform promise that Java vows for. He assured the Java community that this service will remain available on Mac OS X in future too.
While talking about the prospect of the project, Mr. Rizvi informed that with last month's announcement of IBM joining the OpenJDK, the project is now backed by three major software companies (Oracle, Apple and IBM).
We're delighted to be working with Oracle to insure that there continues to be a great version of Java on the Mac
, said Bertrand Serlet, Apple's senior vice president of Software Engineering. He opined that the best way for their users will be to get the up to date and secure version of Java, directly from Oracle.
On Apple's part, it has been notified that Java SE 6 will continue to be available from Apple for Mac OS X Snow Leopard and the upcoming release of Mac OS X Lion.
However, Java SE 7 and future versions of Java for Mac OS X will be available from Oracle.