Japan's Toshiba ekes out small profit in 2nd quarter on cost-cutting, higher memory chip sales
By AP
Friday, October 30, 2009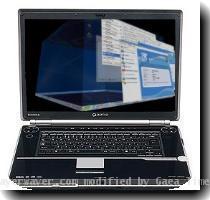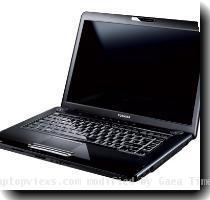 Toshiba ekes out small profit in 2nd quarter
TOKYO — Toshiba Corp. said Friday it eked out a small profit in the July-September quarter on cost-cutting and higher sales of memory chips.
The Japanese electronics company reported a net profit of 100 million yen ($1.1 million) for the fiscal second quarter, up from a net loss of 26.9 billion yen in the same period a year earlier.
Quarterly sales fell 13.9 percent to 1.616 trillion yen from 1.877 trillion yen.
Toshiba attributed the recovery to cost-cutting and an end to price declines in memory chip prices. While sales of TVs and personal computers declined, sales of NAND flash memory used to store data on portable music players and mobile phones, rose during the quarter.
The company said it was seeing signs of an upturn in Asia, particularly China, but overall economic outlook was "severe" with high unemployment in many economies.
It said the Japanese economy was beginning to show signs of improvement, including in exports and consumer spending, but that capital spending was still conservative and a tough job market made for a unclear outlook.
Toshiba kept its forecast for the full fiscal year through March at a net loss of 50 billion yen.