Mobile phone maker Sony Ericsson posts profit in Q2, boosted by smart phones
By Louise Nordstrom, AP
Friday, July 16, 2010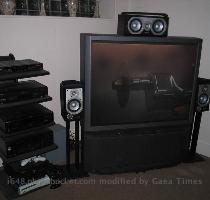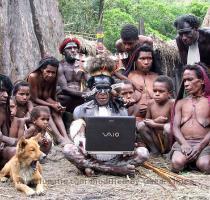 Sony Ericsson posts profit in Q2
STOCKHOLM — Mobile phone maker Sony Ericsson on Friday reported a €12 million ($15.5 million) net profit for the second quarter, up from a €213 million loss the year before, due to the continued success of its smart phones as well as cost cuts.
Analysts deemed the report somewhat better than expected, noting it represented the second consecutive quarterly profit for the LM Ericsson and Sony Corp. joint venture since the second quarter of 2008.
Revenues edged up four percent to €1.76 billion from €1.68 billion in the second quarter last year.
The company said its unit base market share stayed flat in the three month period, and estimates it at about 4 percent.
For 2010, the company said it forecasts a slight unit growth in the global handset market.
The group said it shipped 11 million units in the quarter, up 5 percent from the first quarter, but a 20 percent drop from the same period last year because of a smaller production portfolio.
Average selling price jumped some 19 percent from the previous quarter and as much as 31 percent year-on-year to €160.
The Ericsson share climbed 1.1 percent to 87.2 kronor ($11.88) in morning trade in Stockholm.
Sony Ericsson President Bert Nordberg said first-quarter product launches helped boost numbers. "Our second quarter results show that the company continued the momentum seen in the first quarter as a result of our focus on the value market and the success of new smart phones; Xperia X10 and Vivaz."
Nordberg said the devices, along with other smartphones that went on sale at the end of the second quarter, has helped the group position itself for long term growth.
In 2008, Sony Ericsson launched a cost-cutting program.
The company said the program "is now in its final stages" and on target to cut operating costs by €880 million a year by the end of this year. Total restructuring costs has so far reached €374 million.
Since it launched the cost-cutting plan, Sony Ericsson has reduced its staff number by 4,000 people, which is now at around 7,800.
Redeye analyst Greger Johansson said the report was "approved," with the rise in the average selling price being an especially pleasing surprise. "It's positive that they're keeping it up," he said.
Johansson added that volumes could have been better, but that "it's not really that serious."