Review: New choices enliven back-to-school PCs from $300 to $1,200
By Peter Svensson, AP
Wednesday, August 11, 2010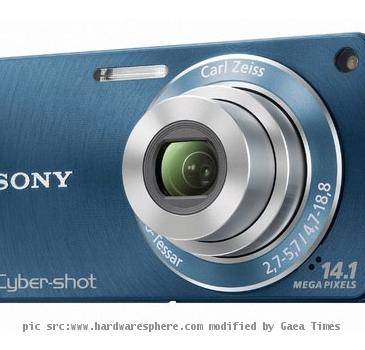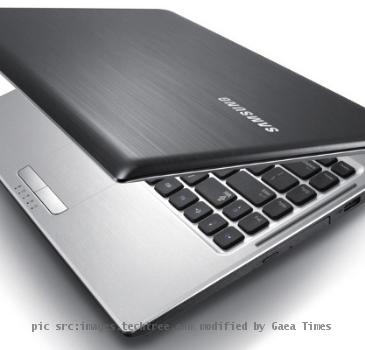 Review: New choices enliven back-to-school PCs
NEW YORK — Looking at getting a new PC for the fall semester? Here's a jolt of cheer in these uncertain times: PCs are not only cheaper than ever, there's real innovation going on, yielding interesting new choices.
This is a rundown of options in a couple of price categories.
$300 to $500
There used to be three main choices in this price range: netbooks, which are small laptops; heavy, frumpy laptops; and no-frills desktop computers.
To that we can now add laptops that are slightly bigger than netbooks, yet still light, and have enough processor power to play movies off YouTube and Hulu without stuttering, something netbooks can't do. The cheapest of these "thin-and-light" laptops use AMD's Neo chips. They're considerably more powerful than the Intel Atom chips that are used in most netbooks, but also drain batteries faster.
I tried the $450 Neo-powered Gateway LT32, which has a screen that is 11.6 inches diagonally. I found the LT32 a good choice for someone who needs a computer to carry outside the home but doesn't need all-day battery life or an optical drive.
Not much is new on the netbook front this year, except that most of them now come with Windows 7. That's a big improvement over Windows XP, but their Atom processors are still quite limiting and have seen only minor speed improvements over the last two years. Late this year we should see dual-core Atoms in netbooks, which should kick things up a notch.
From the conventional netbook camp, I tried the Toshiba NB255, which has a 10-inch screen. It's available for $300, and it's well built.
For a variation on the standard netbook formula, try the Samsung NB30. It's "ruggedized" to survive drops, so it's supposed to have a better chance of surviving the lifestyle of a teenager, or a klutz of any age. Available for about $340.
In desktops, a few systems with Intel and AMD quad-core processors are now available for less than $500 and will give plenty of power for video editing or gaming. The latest Core i3, i5 and i7 processors haven't trickled down to this price level yet.
In full-size laptops, be aware that the cheapest versions usually lack built-in webcams. However, accessory webcams are cheap and easy to install.
$500 to $800
Windows laptops at this price level can be sleek, attractive and fast. If your priority is light weight and long battery life, the conventional wisdom is to go for a model with Intel's CULV (for Consumer Ultra-Low Voltage) processor and without a DVD drive. Acer's Timeline series is a good example.
I also checked out Sony's Vaio Y, which has a 13.3-inch screen and runs a CULV version of Intel's Core i3. It's slim and available in an array of colors for $770. Some earlier CULV chips struggled with playback of Flash-based video, but that's not an issue with a Core i3.
The Vaio Y weighs 3.9 pounds. But, surprise, surprise, similarly light laptops can now be had with full-power, non-CULV chips. Hewlett-Packard's dm4t has a bigger screen than the Vaio Y, a Core i5 chip and a DVD drive; it weighs just half a pound more, though it is considerably thicker. It starts at $700. One upgrade worth mentioning here is that you can get a separate graphics card for $100, if the PC will be used for gaming.
One note of caution: both the Vaio Y and dm4t have metal-clad covers. They look spiffy and expensive, but aluminum is, in my experience, more prone to scuffs, scratches and dents than plastic.
On the desktop side, you can gain entry to the Mac family for $699, the price of the Mac mini. That's excluding keyboard, mouse and monitor, but maybe you have those left over from another computer. The mini is about the size of a hardcover book and has about the same processing power as an entry-level MacBook. It's handsome and whisper-quiet and works well connected to an HDTV. The main reason to get it would be to get access to Mac software, particularly for video editing, where the Windows alternatives fall far behind.
If you're looking for a Windows desktop in this price range, good options should be legion. Look for something with a Core i5 processor, Windows 7 and at least 4 gigabytes of memory.
$800 to $1,200
The high end of the PC price range is Apple's domain. The MacBook starts at $999. Its specs are roughly equivalent to the dm4t, so you're paying a lot for the Mac software.
The cheapest iMac, the desktop computer that's built into a monitor, starts at $1,199, with a 21.5-inch screen. That's not much more than you'd pay for an "all-in-one" Windows PC of comparable specs, but the Windows camp offers the intriguing option of touch-sensitive screens, as on the HP TouchSmart series.
It's tough to say whether you'll find a touch-sensitive screen a gimmick or a truly useful feature. I find it a very natural way to interact with the operating system, but most Windows programs aren't adapted for touch.
Special Mention
But wait, you say. What about the iPad, Apple's new tablet computer? Well, the iPad is a wonderful device, and it can be had for $500. In many ways, it's more useful than netbooks in the same price range, and far cooler. The catch is that while it's a great device for media consumption — reading, watching, browsing — it's not so great for media creation.
Typing long entries on the iPad is tough, unless you get a separate keyboard dock or wireless keyboard, but that's a semi-awkward solution. You can't trade files with collaborators via thumb drive, and you can't use wired Ethernet for Internet access. Then again, the iPad is by far the best device for reading electronic textbooks. It makes a fantastic complement to a PC.
Filed under:
Apple
,
Information Technology
,
Technology
,
Windows
Tags:
Computer Hardware
,
Computing And Information Technology
,
Consumer Electronics
,
Hulu
,
New York
,
North America
,
Tablet Computers
,
United States
,
Youtube