Verizon Unveils 4G Network
By Arnab Ghosh, Gaea News Network
Friday, December 3, 2010
more images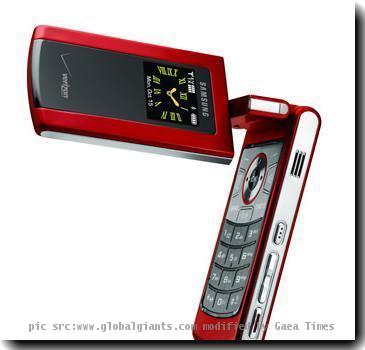 more images
SAN FRANCISCO (GaeaTimes.com)- Verizon Wireless which is one of the top US carriers is soon going to launch its much touted 4G network this Sunday, the company has confirmed. The caveat is that there is not enough phones offered by Verizon that can take advantage of the ultra high speed and other advantages of the latest 4G network. The 4G network ready phones from Verizon will start coming in the market from next year. The company does not want the service to become a cropper and that explains why it is launching the 4G modems first. As of now, the customers can access the network using these modems. The rates are quite reasonable. For 5GB of data one has to churn out $50per month. For 10 GB the rate goes up to $80 per month.
Verizon has said that the download speed in the network will vary between five to 12 megabits a second and the upload speeds will vary from two to five megabits a second. As per the claim of the company, the network will be almost 10 times faster than the current 3G network. However, it has remained mum about the possibility of launching a 4G iPhone. The Las Vegas Consumer Electronics Show will witness some new phone offering from Verizon and they are going to be 4G ready.
Verizon is going 4G after Sprint and T Mobile. Verizon data account manager Bob Swanz said it is an "industry game changer." The new network will now be available in the Tampa region and later it will be made available in the other regions in USA.