Google And Verizon May Reach an Agreement on Network Neutrality
By Shaon, Gaea News Network
Thursday, August 5, 2010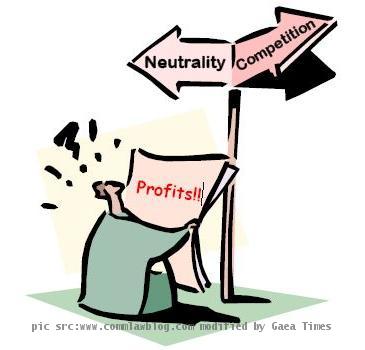 more images
WASHINGTON DC (GaeaTimes.com) — Google Inc and Verizon Communications are working on an agreement that promises to be a pioneer initiative towards "Network Neutrality". The agreement would determine the browsing experience of the people.
The American Federal Communications Commission has been trying to mediate the issue of disagreement between the Internet Companies and the American Phone and Cable companies. Many Public interest groups and big companies like Google are concerned about Internet Service Providers limiting the Bandwidth of several sites like Skype. Incidentally Skype is a VOIP service provider. The phone companies believe that an unrestricted access to such sites would lead to reduced business for their telephony service. They contend that they are eligible for this return as they have invested Billions of dollars to acquire the networks. Moreover, higher bandwidth applications will reduce the available bandwidth for other users.
The FCC issued a statement
The broad stakeholder discussions continue to actively include Google and Verizon.
The talks have been going on for almost 10 months now. But there are expectations that a favorable agreement would be reached as Google has close relations with Verizon.
Incidentally Droid X, a Verizon network exclusive and also the biggest competitor of Apple's iPhone is powered by Google's Android OS.