Top 10 Powerful Tweets in 2010: Are You On The List?
By Shaon, Gaea News Network
Tuesday, December 14, 2010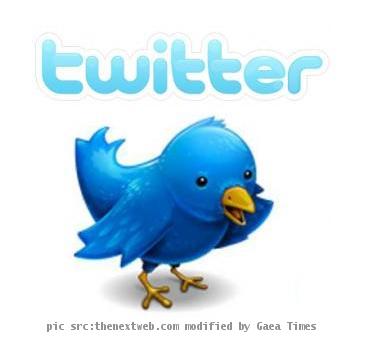 more images
Describe your new note here. Twitter the immensely popular global micro-blogging phenomenon has brought about a great cultural evolution. The site originally designed to enable users to post bite site thoughts of the mind is now being used in as diverse activities like market Survey, Customer support and it helps that its user base includes the President of the United States as well. Its all encompassing spectrum is validated by Twitter's list of the most powerful tweets that were posted in 2010.
Among the list are a cry for help from the woods by a certain Leigh Fazzina and Ann Curry's plea to allow doctors to land in Haiti. Twitter had to narrow the tweets down from over a 10 billion tweets that were sent last year. Notably a parody comment from a BP's faked up PR department interestingly "Gulf Oil Spill" was a top twitter trend. It includes a tweet by the President of Ecuador by which he declared a state of emergency. The resignation tweet of the former SUN CEO Jonathan Schwartz was mentioned. During the World Cup Finals people from 172 countries tweeted in almost 27 languages. It is need less to mention that the Tweet Pic of Carles Puyol and his victorious Armada should find its place. LAstly Conan O'Brien sold out his shows by a mere 140 characters and that in itself was achievement.
You may check the entire list here. Here is hoping that the next year will also provide us with more memorable moments.