twitter Chirps into the Ad Business With AdAge
By Shaon, Gaea News Network
Tuesday, November 2, 2010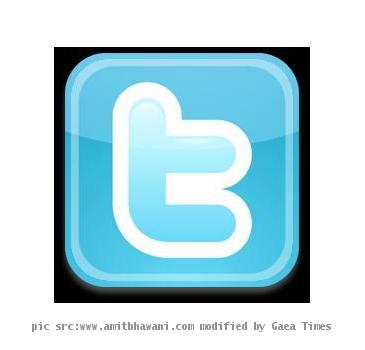 more images
Any good free thing comes with a rider that asks the question "Who is paying for it?" Twitter the major micro blogging site has taken the initiative to answer just that. Today the service has started to test its new in-stream ad concept. The process is being done through its popular third party client HootSuite.
What makes this initiative different from Twitter's other experiment with the promoted suite product. The ads will appear upstream regardless of what the user is doing. Promoted Tweets showed up once the user actually searched. But if this new experiment comes through expect a barrage of (Mostly) annoying adds from the likes of Starbucks and Red Bull in your regular tweet scream. The tweets will for now appear for HootSuite which has almost 175 million users on it. Twitter did not exactly rule out the possibility of getting the adds on your regular Twitter account. twitter had to say this on the matter
Similar to our Promoted Account recommendations, we use several signals to determine a Promoted Tweet's relevance to a user, including the public list of whom they follow. We will expand the rollout only when we feel we're delivering a high-quality user experience.
This action on Twitter's part validates Twitter's efforts to keep out third party ad networks from it. The end result did not really pan out to be beneficial for certain start up's called ad.ly. Well now that Twitter has started the service on their own it seems that the answer to the question I asked earlier on the article has been resoundingly answered.