Twitter Analyses What the People Were Talking of in 2010
By Shaon, Gaea News Network
Monday, December 13, 2010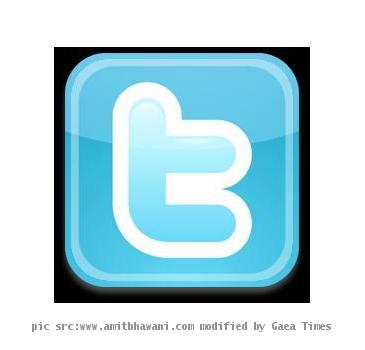 more images
Twiiter has ploughed through all of 25 billion tweets which were sent in the year 2010 and has subsequently published the top 10 list. The list has been compiled on an out and out as well as category specific lists like news events, people, movies, television, technology, World Cup, sports and hashtags.
This list is more extensive and ill certainly provide more insight into what the world in general has been talking or rather tweeting about.
The Gulf oil spill and Haiti were understandably one of the biggest news around. The FIFA world cup and the recently demised Pul were there to create buzz as well. On the entertainment aspect Inception did manage to garner enough hits. Here is the List.
1. Gulf Oil Spill
2. FIFA World Cup
3. Inception
4. Haiti Earthquake
5. Vuvuzela
6. Apple iPad
7. Google Android
8. Justin Bieber
9. Harry Potter & the Deathly Hallows
10. Pulpo Paul
The full list is here