Rockmelt: The NexGen Social Web Browser
By Chandrajit, Gaea News Network
Tuesday, November 9, 2010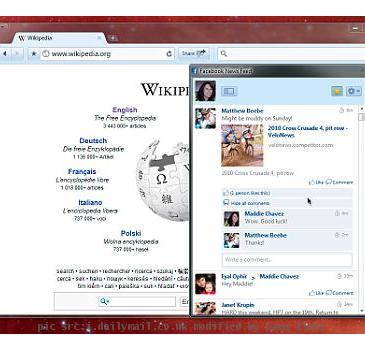 more images
NEW YORK (GaeaTimes.com) — The next Social Web Browser is going to be a big hit as it has already showed the signs. Within days of its release it has become a viral web hit. This social savvy browser may meet the demands of most active users on social networks. Well, many of us have a doubt in mind about whether it is going to be the next Flock but time can only reveal the truth.
Rockmelt is way more interesting than Flock. Why? First of all, whenever you open Rockmelt it loads the Facebook app everytime. It enables you a one-click access to your Facebook friends. Now, whether you are browsing Wall Street Journal or The Gaea Times, your FB friends are always beside you. Not anly that, news feeds and RSS are seamlessly integrated with the most common social networks. So, you are more unlikely to miss a tweet next time you are on Rockmelt.
The difference caused by this browser is that neither Facebook Feeds nor Tweets come obtrusively on your viewscape. Rather, it comes up in a custom way. You can resize the sidebars according to your own convenience. Rockmelt also allows you to use Chrome extensions. So, even after being a new browser platform, Rockmelt does not fall back. Developers need not worry for integrating new plugins for its API. Thus Rockmelt is the static answer to Social Browsing in current times. It seems that there is no hard competitor for this social savvy browser yet. So, what's more? get your Rockmelt browser and tell us how you liked it.