America's Cup leaps into the future as BMW Oracle's radical technology routs Alinghi
By Paul Logothetis, AP
Saturday, February 13, 2010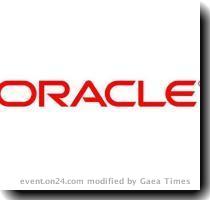 more images
BMW Oracle shows off technology at America's Cup
VALENCIA, Spain — Perched high above the waves on a carbon-fiber multihull, BMW Oracle skipper Jimmy Spithill looks more like a character out of Star Wars than an America's Cup helmsman as he employs high-tech fighter jet glasses and a voice-command PDA to glide a giant boat three times the speed of wind through the sea.
Any doubt that the America's Cup is not a designer's race was put to rest Friday after BMW Oracle opened the best-of-three series with a crushing win over the Swiss champions. The American challenger's radical technology — most notably its wing sail — took the 159-year-old sailing competition by storm.
With chief executive Russell Coutts at the helm and the experienced designer Mike Drummond alongside, BMW Oracle has designed a futuristic boat that is on the verge of returning the Auld Mug to the United States for the first time since 1995.
"We have incredibly bright people who have a great sense of what makes a yacht go fast in their own areas," Drummond said on Saturday. "We've had the opportunity with Larry to pursue some innovative ideas. These guys haven't evolved an existing system so much as made a huge step forward."
The wing — built of carbon fiber and Kevlar and covered with a skin of light, shrinkable aeronautical film — is 223 feet high and bigger than the wing of an Airbus A380, the world's biggest passenger airliner. It took nearly one year to put together from design table to installation.
"Russell didn't just drop me an e-mail note saying we'd like to build a wing. We talked about it quite a bit," president Larry Ellison said. "Jimmy thought we should have a wing, Russell thought we should have a wing and it was the consensus of the team. So we went ahead and did it."
The consensus on Alinghi's side is that the wing is the big difference between the two boats.
"What do you want me to say, mate?" Alinghi skipper Brad Butterworth responded when asked if his syndicate had been out-designed. "They sailed from behind us in front of us. Did you see what happened? Well then you can work it out."
With the backing of software mogul Ellison, who has spent hundreds of millions on three America's Cup campaigns, BMW Oracle is taking a "huge step forward" with technology.
"We probably started out slow but made substantial progress," said Drummond, whose 20 years' experience in the America's Cup includes Alinghi's winning campaign in 2007.
Drummond was the one who decided BMW Oracle would launch a trimaran as Alinghi went for a catamaran believing the triple-hulled boat would be a good, all-around platform for light air and flat water, as it was on Friday.
Even a BMW diesel engine was added to run a hydraulic system that trims the boat's giant sails. These boats are so souped-up that Spithill can actually use his recently earned pilots license.
"The fact is they fly," Ellison said. "All three hulls come out of the water."
An onboard computer and over 150 sensors read conditions over the boat and are fed to a laptop strapped to Spithill's back which is attached to his defense-designed fighter pilot glasses. Spithill can flick through real-time data that helps guide down the 20 nautical mile course while barking his next move into the PDA on his wrist.
All of this technology saves the team the weight of running cables throughout the rig.
"I think it's the future because wherever you look, it's there," Spithill said. "You don't have to keep looking back into the boat and maybe back at where your competitor is. So it's been pretty exciting."
A problem with cutting-edge technology so novel is bugs and break downs are a worry. That is starting to sound like the only way Alinghi can get back into this series.
BMW Oracle employs a 24-hour watch on the wing sail since it cannot be removed from the mast and Valencia's winter winds threaten to do damage.
"I think I would have gotten about two hours' sleep in the past 72 hours," Coutts said of the worries that come with the technology.
Alinghi president Ernesto Bertarelli said anything was possible with one race to go.
"I don't think we're going to be able to build a wing," Bertarelli said. "We have a number of tools we can use. We'll see, we have a day to think about it. They have to cross the line, finish the race and score two points."