Black Ops Sales Makes Record
By Arnab Ghosh, Gaea News Network
Friday, November 12, 2010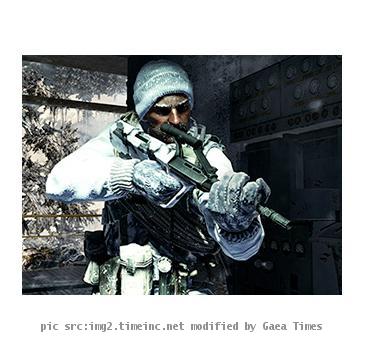 more images
SAN FRANCISCO (GaeaTimes.com)- As widely expected the latest release in the celebrated Call of Duty franchisee namely, Black Ops has set new records in sales within just a day of its release. As per the latest reports, the game released by Activision and developed by Treyarch has raked in a whopping $360 million in the UK and North America. It has surpassed the previous record set by Call of Duty: Modern Warfare 2 which garnered $310 million on its opening day. It can possibly be called the biggest ever record set by a videogame. In the first day of its release Call Of Duty Black Ops sold over 5.6 million units. Activision as expected is laughing all the way to the bank. Its CEO Bobby Kotick remarked "There has never been another entertainment franchise that has set opening day records for two consecutive years".
The gaming veterans did expect the game to shatter previous sales records but its stupendous success success has taken them by surprise as well. The success of the game Black Ops has undoubtedly established Treyarch as a leading game developer. The game may not offer anything totally new to the FPS lovers but the presentation and plot construction is riveting. It is based on the backdrop of the infamous cold war. The game engine has also been revamped to cater to the need of the gamers.
Treyarch has left no stone unturned to make it a success and from the sales report it is evident that it has hit the bull's eye. The COD Black Ops has been released for multiple platforms and it has also ensured the whopping sales.