Call Of Duty Black Ops World Premier Trailer Out Now!
By Arnab Ghosh, Gaea News Network
Wednesday, May 19, 2010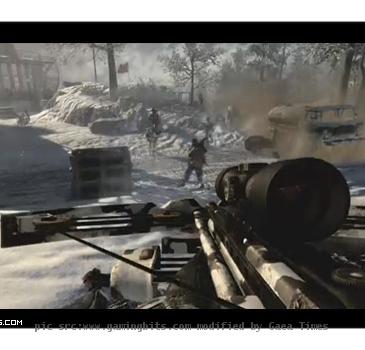 more images
SAN FRANCISCO (GaeaTimes.com)- Call of Duty is regarded as one of the most popular ands immersive First and third person shooter PC and console game that has millions of fans worldwide. What began as a PC only game in 2003 became a multi platform FPS game within a few years. The sequels to the first versions of the game such as Call of Duty 2, Call of Duty 4: Modern Warfare, Call of Duty: World at War have all proved to be extremely popular with the gaming community. The fans of the gaming franchisee are eagerly waiting for the upcoming game named Call of Duty : Black Ops which is slated to be released in November this year. A few weeks back a teaser trailer of the game was released in the web and it made the fans ecstatic. Recently, Treyarch and Activision unveiled the Call of Duty: Black Ops World Premiere trailer which has sent the excitement of the fans soaring higher.
The Call of Duty: Black Ops World Premiere trailer gives the fans a glimpse into the game and it really looks promising. The explosion effects used in the game including the particle blasts look realistic and the viewers may get a feeling that they are watching the trailer of a hi tech Hollywood war movie and not a game. The trailer is of 1 minute and 40 seconds duration and it is available in the web in YouTube video format.
A new type of crossbow weapon is used in the game as is shown in the trailer. The game also has several SR-71 Blackbird choppers. However, the Call of Duty: Black Ops World Premiere trailer does not reveal if there are zombies in the storyline as the rumor sites are predicting.