Call Of Duty Black Ops Reviews Pouring In
By Arnab Ghosh, Gaea News Network
Tuesday, November 9, 2010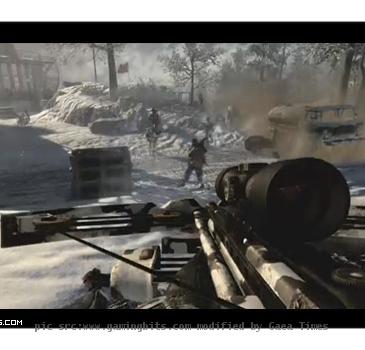 more images
SANTA MONICA (GaeaTimes.com)- The veteran gamers who love FPS genre games swear by the Call of Duty franchisee and almost all the gamers released under this banner have proved to be runaway hits with the gamers worldwide. The games in the series were previously released and made by Infinity Ward and Treyarch. However, the former was credited with the success of the franchisee. However, the scene has changed after the release of Call Of Duty: Black Ops and the gaming experts are unanimously saying that this time Treyarch has done a splendid job. The game-play experience according to the reviewers is top notch and the credit goes to the revamped World At War engine.
It is true that Call of Duty: Black Ops has a fair amount of violence in it but it does not produce repulsion among the gamers. The starting of the game is rather captivating with screen shots of the player guised as a soldier held as a captive. The lot of the game unravels in a flashback mode. The game's backdrop changes from U.S.S.R to Cuba and Vietnam as the player cruises through the missions. The developers have kept a liberal dose of intrigue and suspense which adds to the Gameplay experience. The level design and set pieces are up to the level of the previous generation COD games. The only caveat of the game is that it is rather short. At easy mode one can complete all missions within 7 hours.
The real charm of the Call of Duty: Black Ops lies in the multi player mode which offers plenty of goodies and enough customization choices. The weaponry is also interesting.