Dell Takes Veil Of Social Media Listening Command Center
By Shaon, Gaea News Network
Wednesday, December 8, 2010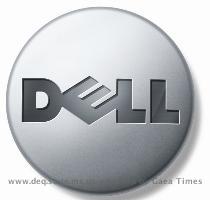 more images
Dell's CEO and CMO Karen Quintos have launched something really big. As reported in mashable The Electronics giant is going to officially launch the company's Social Media Listening Command Center. Dell's VP of the Social Media and Community, Manish Mehta commented that the program is planned for launch at Altimeter's Rise of Social Commerce Conference.
In his blog post he wrote
Our new 'Ground Control' is about tracking the largest number [of] possible conversations across the web and making sure we 'internalize' that feedback good and bad…
He also added
Dell's Ground Control is also about getting that information to the right people wherever they are in the Dell organization, globally and functionally. It's also about tracking what you might call the 'long tail'… those smaller matters that might not bubble to the surface today, but are out there… and deserve to be heard. We want to 'hear' them too contrary to the scenarios about 'squeaky wheels getting grease.
The new social monitor center is expected to be the beating heart of its Dellcare customer care, tech assistance. It is already addressing a global audience by the social media route. Although its distinctly innovative Gatorade was the first in the race of implementing the Social Media Mission Control Center.